Nothing like waking up to another invasion of sugar ants. Oh well, an excuse to do a little spring cleaning today.
Time to tackle the laundry room and pantry. Stuff has been collecting on the floor of both. Tons of cloth bags, coats, hats, appliances. Time to make them go away or at least organize them.
First to go to the curb was the wine cooler that only worked once in its months of being plugged in. Could never figure it out so the wine went into one of those cloth bags with dividers and the unit went to the curb with a free sign on it. Next up was to finally put the wine glasses Jill gave me into the cabinet with charms and recycle all the misc. glasses that are too big for the shop and too many for even Jim to handle. To the curb on top of the cooler – along with a couple of other things.
With the cooler gone I can actually put all the distilling equipment in one place – on the sewing machine trolley: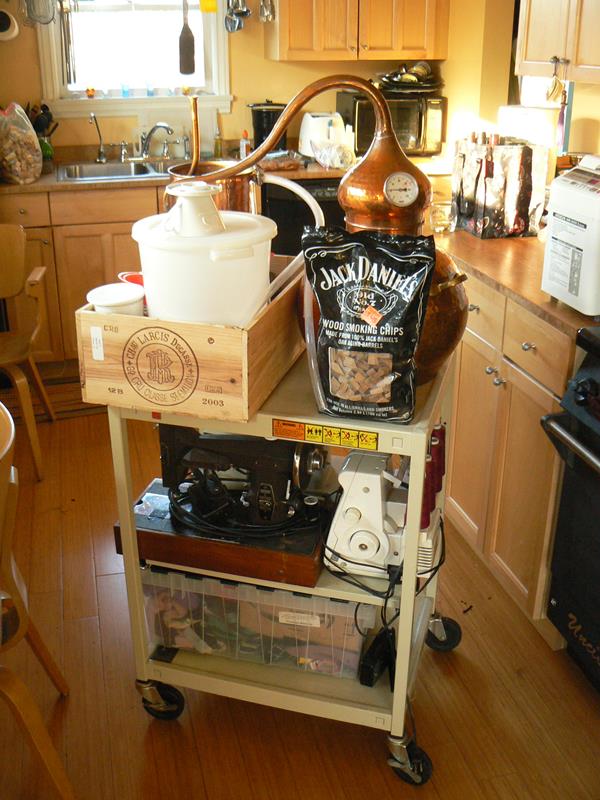 And speaking of sewing machines – time to make a case for my new phone out of some neoprene left over from the Boltage project. Here is the front: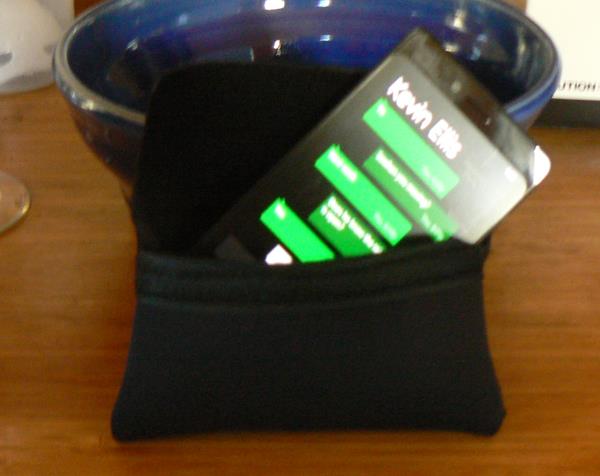 And the back with the carbiner to go through my belt loop: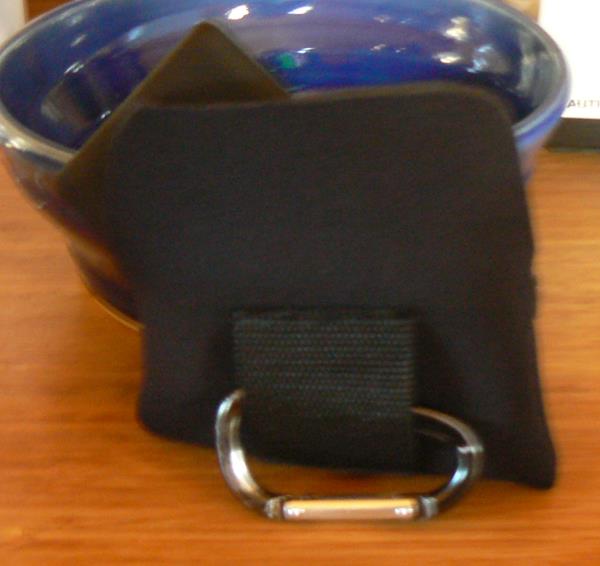 The nice thing about a sewing project is that you can also be working on some bread at the same time, assuming you are using the bread machine to mix the dough. This is one of the prettiest loaves I've made in a long time: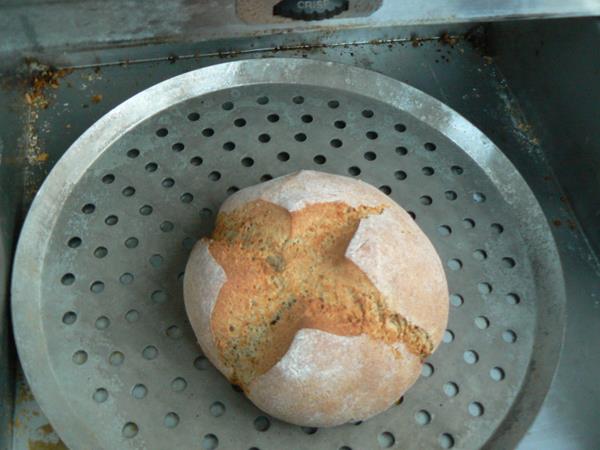 Dill rye was the style for tonight. It paired nicely with the marinated chicken with a salmon-goat cheese raspberry vinigrate spinach salad that I made for Surf Betty who was returning some glassware he borrowed to model his goblets on… and left with three different ones from the box out front. Too funny.
Stayed up way too late, but that's what happens when you are emailing back and forth to Japan.
[212.8] Not bad considering all the carbs I've eaten this week.