Stayed at Disneyland until around 5 then grabbed a cab to the Novatel Citygate. Here is a great shot from the bathroom, through a glass shower wall, past the bed and out onto the bay view. The clerk was right when he said he'd given me a nice room.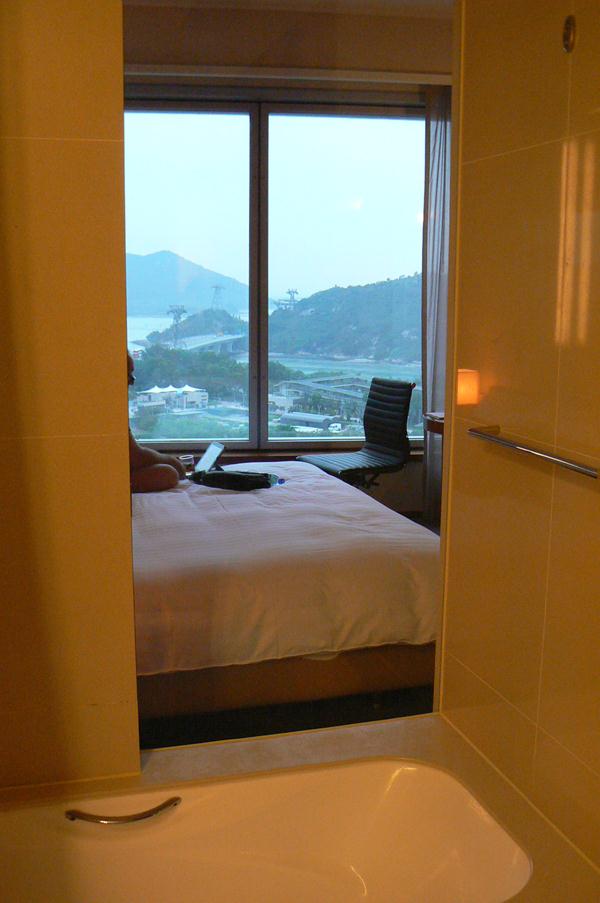 And here is the "odd" thing about this hotel… they give you an ice bucket, but there are no public ice machines… you have to call housekeeping and they bring you this: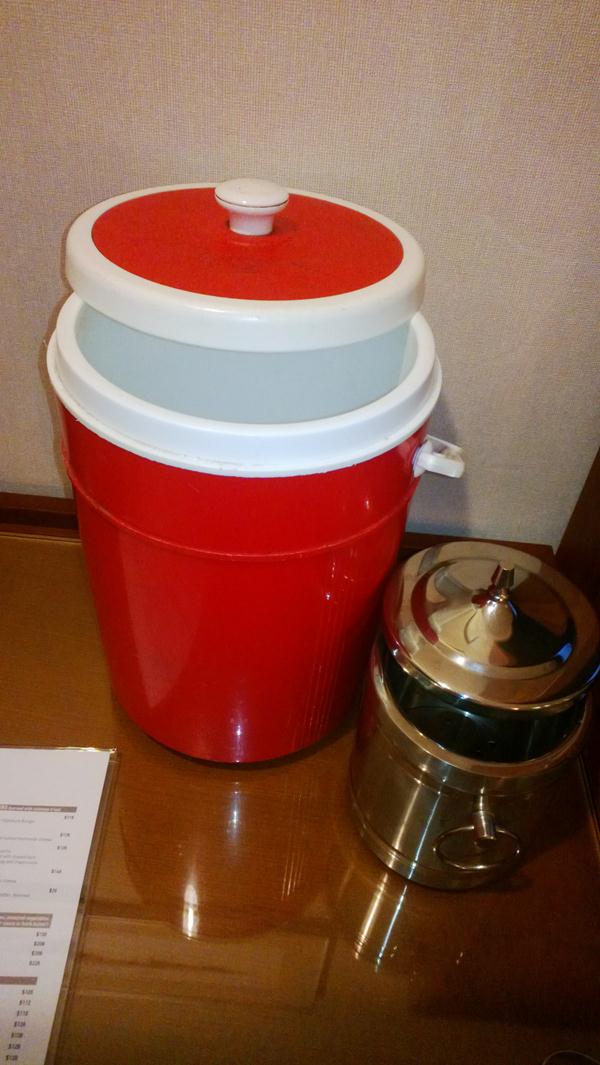 Well, I won't run out of ice.
Michael knew about this hotel because of its great buffet – something I didn't know when I booked this room. Look at some of the lovely items available: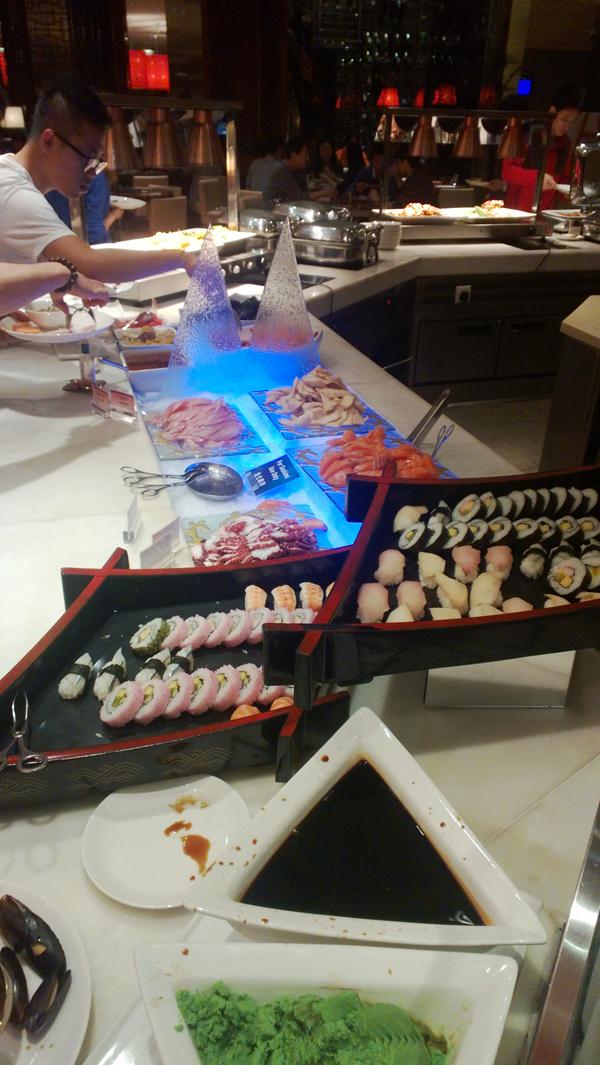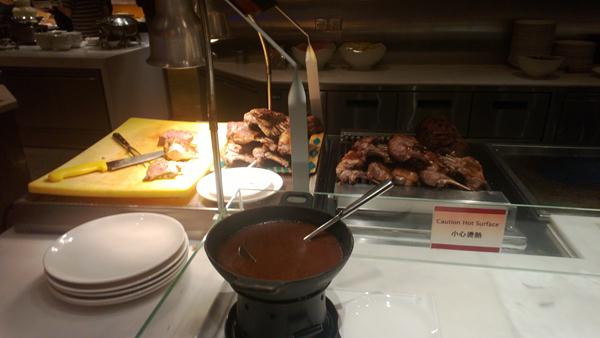 And my first plate…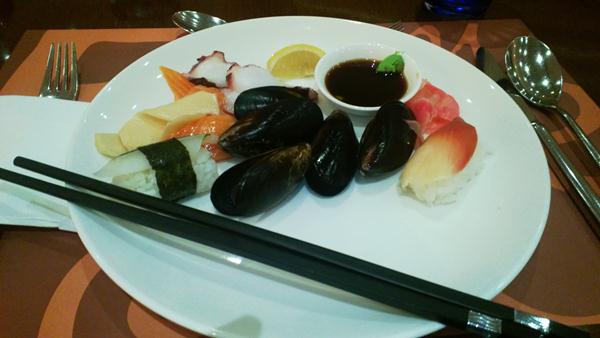 And there were many plates to follow, including another couple with more sushi. Not bad for $30US.
Tomorrow it's back in the air.
[? ? ?]