Big day in the wine world. As its Washington Wine Month, two of our distributors are showcasing their French Wines (well, a few Spanish and New World Wines thrown in).
Two hours of tasting (and nibbles) at the Corinthian Yacht Club (two floors, probably a couple of hundred bottles open) and then a half an hour drive to a warehouse for another couple of hours of tasting wines (small, probably a hundred bottles or so). I did try a local whiskey at the end – Tatoosh, not bad, but boutique bourbons and whiskeys run to the $35 a bottle range – a little rich for my blood.
After all the wine, whiskey, and food I had to go home and take a nap. Even with swirling, sipping, and spitting (unless it was over $50 wholesale, and there were a bunch of them) you still tend to get a bit of a buzz on, if only from a contact high.
As evening rolled around I checked to see if my miles had posted from both my Hong Kong trips. They did: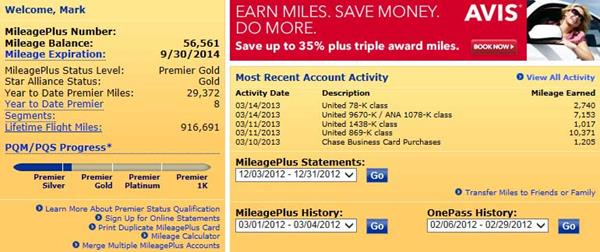 Now the decision is do I go for Gold for 2014 as I already have Silver. That would mean another 20,623 flight miles (two more trips to Hong Kong)by December 31st (or is it end of January for United). If I want million-miler status it would mean another 83,303 miles or six and a half trips to Hong Kong. Apparently Hong Kong is my new measuring stick.
At the moment it's all for naught as I start working a week from today (a week before I thought, but money is money). Got email today with email setup instructions (mac shop so it still isn't quite working) and my work calendar which showed me working next week through June 19th, with Friday the 29th of March off (to work the shop while Jim has company in town) and the four days in May for the cruise to LA with CaddyDaddy, DancingBear, Swanda, Jill, Punch, Fluffernutter and his Mom – still need to flesh out the whole list. I wonder how many of the people I've forgotten.
It should be interesting.
Another quiet evening around the house, trying to get stuff off my place – like getting the latest round of proofs of to one of my clients. Here is the back of their card (but without the proper icons for each of the categories):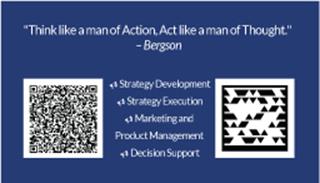 With the last round of comments they wanted a QR Code on the front and a Tag Code on the back – which layout wish I did but told them it looked like crap, and provided one with both tags on the back which works much betters.
Wow, a regular job, and clients coming back.
Let the good times roll.
[208.8]