My plan was to get caught up on some stuff before work begins next week. And to organize my tax documents. Instead I got the blog caught up and some stuff cleaned up, and opened the other box that arrived yesterday…two at-home HIV tests. Every time I go to the doctor my out of pocket is hundreds, as he does tests which aren't covered on my insurance.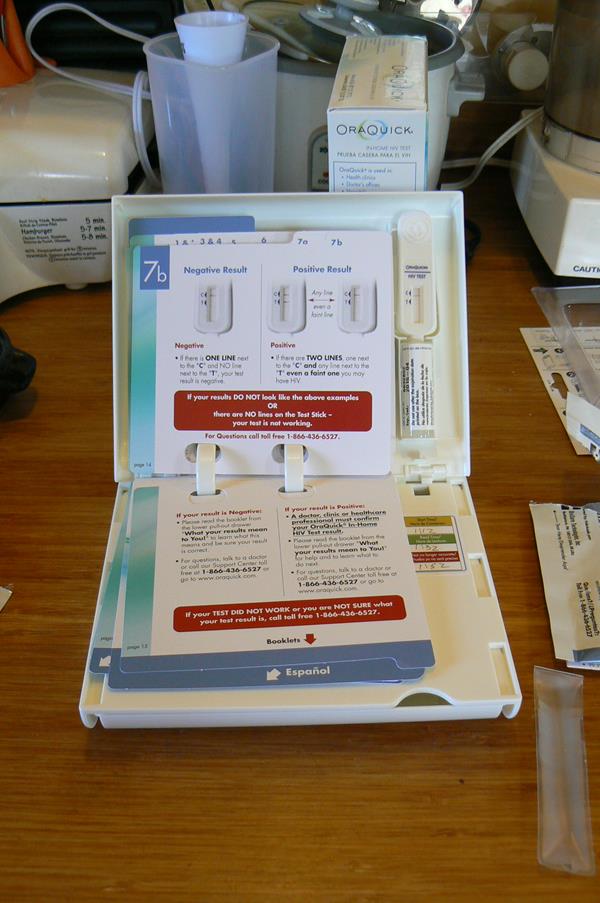 So you can guess the results of the test because if it had come back as being HIV+ I probably wouldn't be announcing it here. The photo is linked to the Amazon page where you, too, can purchase the product.
Then more bedroom organizing swapping the shoe rack for the pay phone booth: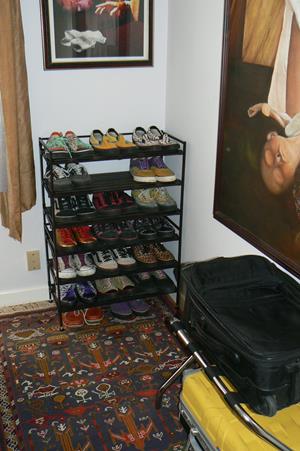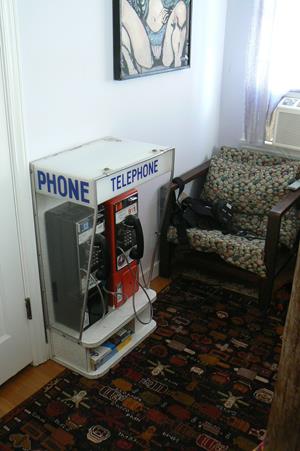 And then the unexpected, well, it was expected, just not today. A call from my buddy H20Blanco that he was in town and when could he come by with a couple of cases of Elderberry wine to run. Turns out if was tonight – so much for my plans of organizing paperwork for this year's taxes.
Here is a photo from after dinner – the AIX Rosé we had with the chicken, a sample from tonight's run (at 100 proof!), and a sample of my Asian Pear Brandy to compare it to: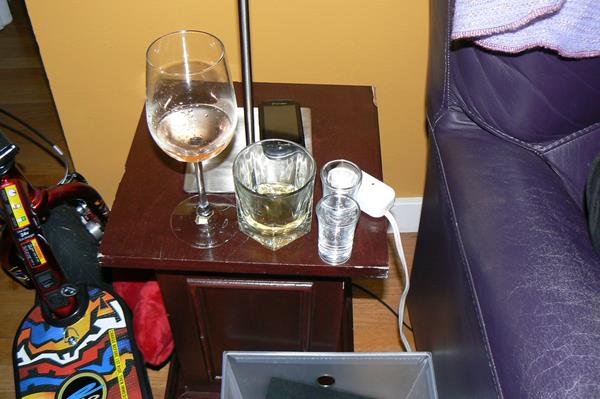 He's off skiing in the morning so it was early to bed for him.
[208.8]