At the office at 10, lunch at a little after 1, off the clock at 2:30.
Feels like four jobs today. Print Shop, Consulting, Faeries, Wine Shop.
Work, then UW Surplus sale (Tuesday 12-6) which netted the following:
8550 Yellow Toner Cartridge (normally $175, today $10) for Scotty Dog
Duplo 11×17 folder with electronic settings ($95) for me
Then off to Safeway for fish for my new boss (the pescaterian), then by the shop to pick up boxes for recycling….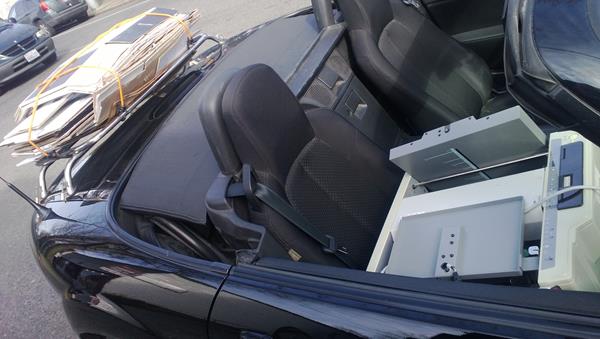 Boxes on the back, printer in the front, sun out above.
Home by 4:20 with no place to put the folder – that's another day's problem.
A lovely pork chop for dinner and off to bed for day 5 of 10.
[210.4]