I think I know the owner's motivation – another full day of training in how to run the print shop. Personally, with the half-hour crossover between our shifts, I get how this works, and if I don't, it still goes out that day because pickup is at 4pm.
The way Roxy deals with this is "its work hours, I'll as many as they give me, it's all over in mid-June". This from the guy who is working a 40 hour week at Nordstroms as well as this 25 hour a week gig.
Worked until 6, then it was back home for a quick cocktail before heading off to dinner at The Brooklyn downtown. The boys (CouchSurfers) wanted a truly Seattle meal and were willing to drop bucks on it.
We all started with the oyster samplers:
I went for Vodka Sampler (4 ½ ounce shots of different vodkas, four different oysters)
Aaron went for the White Wine and Oysters (same combo pattern)
Johnnie went for the MicroBrew and Oyster sampler
Four different oysters, four different vodka/beer/white wines.
For dinner, I had the duck entrée
Johnnie had the Goat Cheese Pockets (Pockets my expression, they had some Italian name for it)
Aaron had a cup of the chowder and the foie gras over scallop
Bottle of Writer's Block for dinner – it's Jed Steele's son's label if I remember correctly from my time in Lake County north of Napa and Sonoma.
And then it was time for dessert. Poached Asian Pear with mascarpone:
With no Grappa Sampler anymore, I had (another) Manhattan, with the Bullet Rye I believe (or some local rye):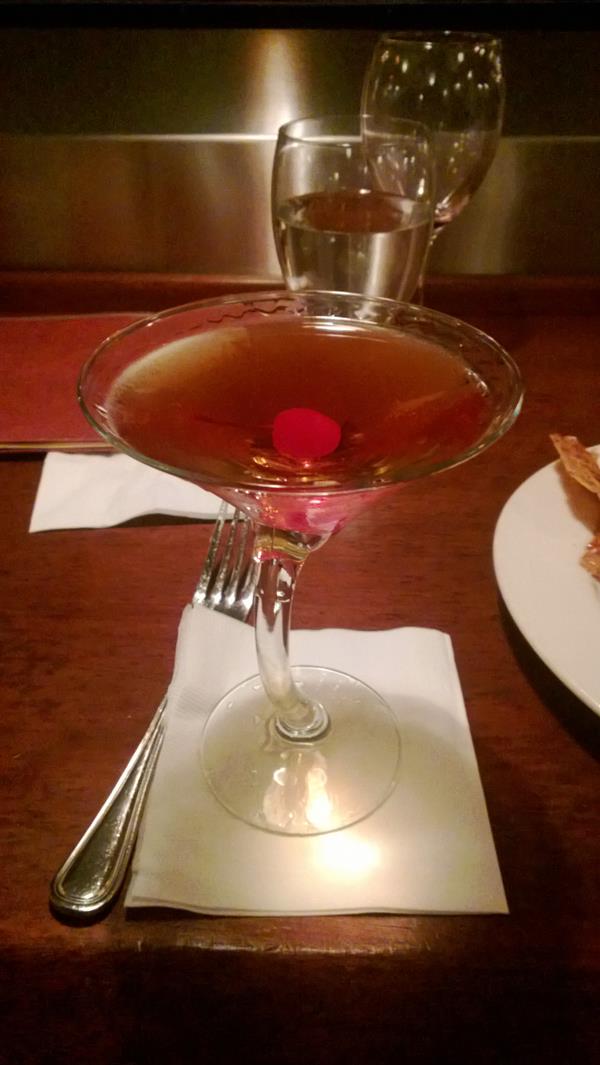 The boys split the Port Sampler (I think that makes FOUR samplers for the night!):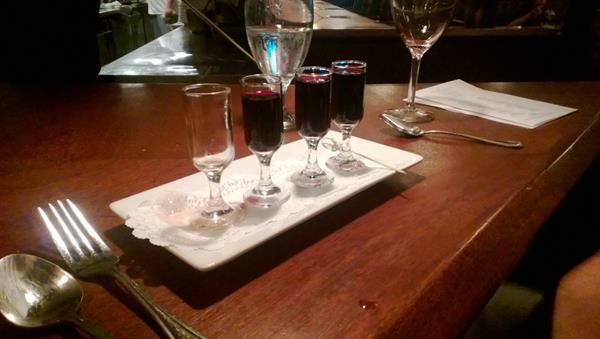 We lingered so long at the restaurant that the bartender had the key to my car – avoided a $9 valet charge! But with a two-seater, the boys took the bus back to the house – and got there 15 minutes after I did – shocking! They hit the bus stop downtown the same time the bus showed up. No traffic at 9+ at night.
Stayed up (again) too late – must work in the morning.
[207.2]