The boys are on the road (air) home via cab – after I leave for work, grabbing breakfast on the way to the office.
Got the queued up jobs done, then started on filling up boxes with pre-banded envelopes (mailing and inner). Moved my "banding" area to the front room/storefront to I could mindlessly count envelopes and look at attractive college students walking down the Ave. Sitting is better than standing. Natural light is better than Halogens. Pretty boys make everything better. That's my work ethic.
Home by three, and an hour long nap. I wish I could blame the CouchSurfers for keeping me up last night. Alas, they are not guilty.
Marinated chicken thighs for dinner tonight, over a bed a greens. One left for a snack at the shop tomorrow.
After dinner it was surfing FaceBook, only to find to photos of me from 1976 I believe: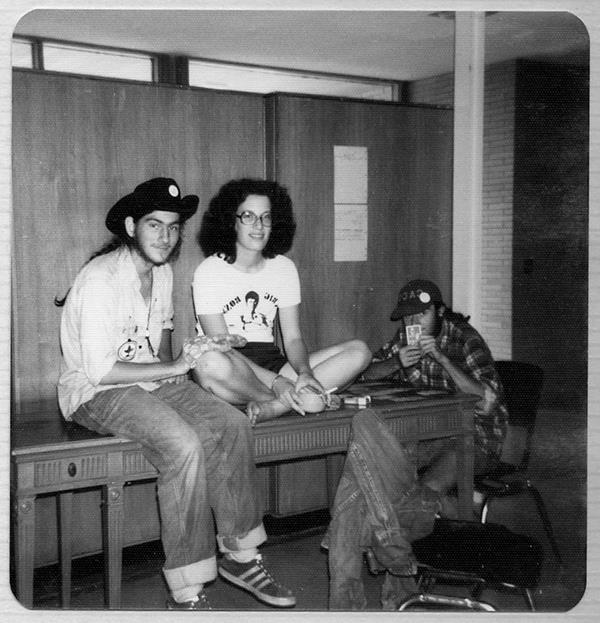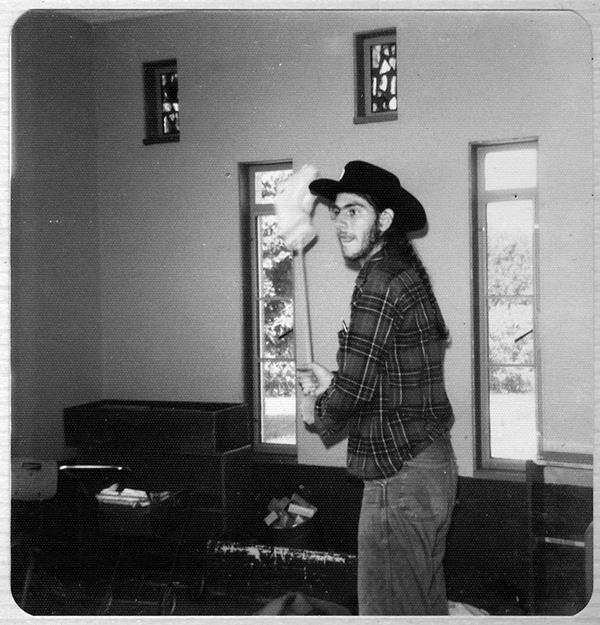 Good God, I have no butt! Love the braided hair down my back – wish I still had it. Alas, these days I'm folically challenged. And yes, I'm playing indoor baseball with a Hobby Horse – which I would include a Wikipedia link, but what I'm holding doesn't really correspond with what there link is about.
Tonight it's early to bed (hopefully).
[208.6]