Three quarters of the way through my "nose to the grindstone" couple of weeks plus.
I find coming home and taking a 30-60 minute nap helps. It would also help if I'd go to bed earlier.
Dan sent me this cool link. It takes whatever text you give it, or a blog/website, whatever, and turns it into a picture graphic. This was the result of running UMTravels through it: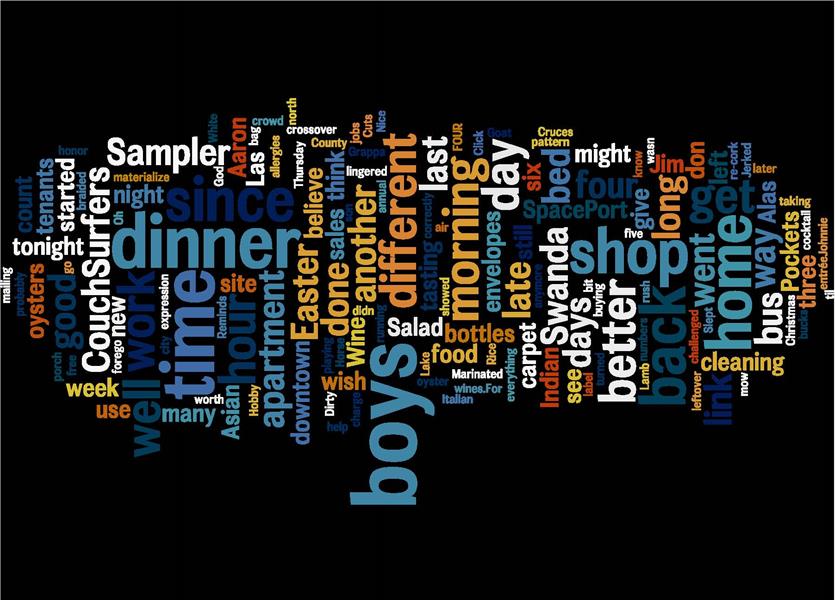 Kinda cool – here is the link (need Java to work, download from Sun if it doesn't automatically): http://www.wordle.net/create
Dinner tonight with DancingBear and BreticusMaximus:
The boys came over for a rack of ribs off the grill:
Yum, yum, yum.
[209.4]