Work then swing by the shop to pick up some of the goodies I've ordered over the last couple of days.
With baking bread (and cleaning up) there isn't really any time to play with the toys. And we didn't seem to get a run going, though he did 12 bottles open for tomorrow. Didn't even get my compost crock lid reglued – must have been having way too much fun – as this barbeque abuse photo shows: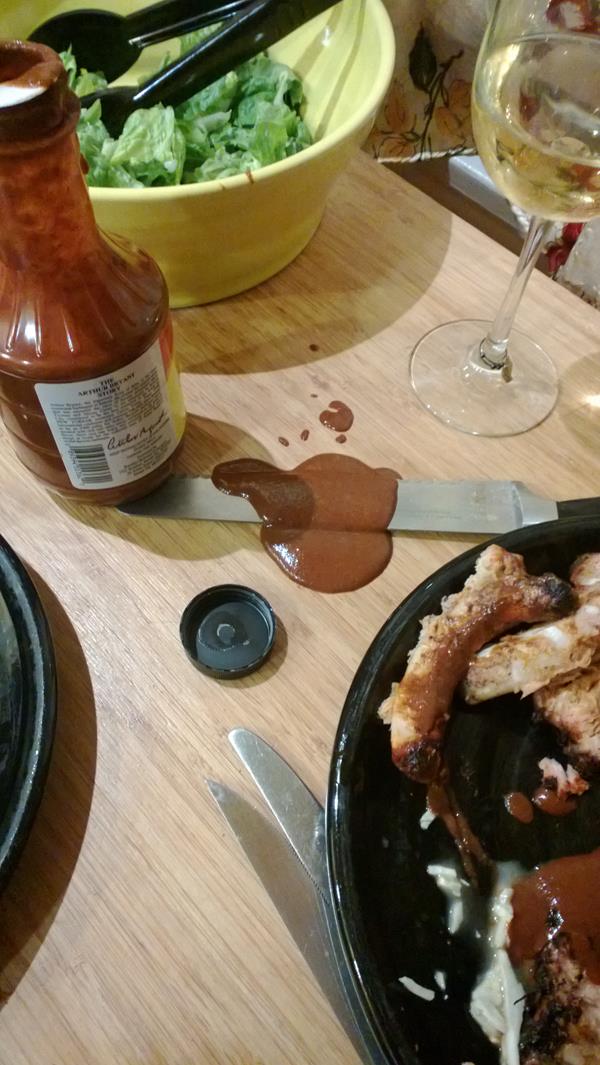 Dinner was sort of Greek inspired – seasoned lamb, tzatziki, the salad was a raspberry feta vinaigrette. Now how I forgot to open the Retsina I'll never know.
Guess I'll be pouring the Retsina for SuperModel who arrives on Saturday on the direct flight from London.
Needless to say, it wasn't an early night. Luckily SurfBetty is sleeping over on the office bed.
[207.6]