The shop wasn't bad as in unpleasant, just bad in a sales sort of way. Four sales all day – luckily at least some of them were big buck bottles, like a lovely $48 (+tax) Chateau Nuif de Pape.
Got ahold of DancingBear to see if he'd be home so I could drop off some re-bottled Bourbon for our upcoming cruise from Los Angeles to Vancouver, BC. Below are the bottles for CaddyDaddy and I: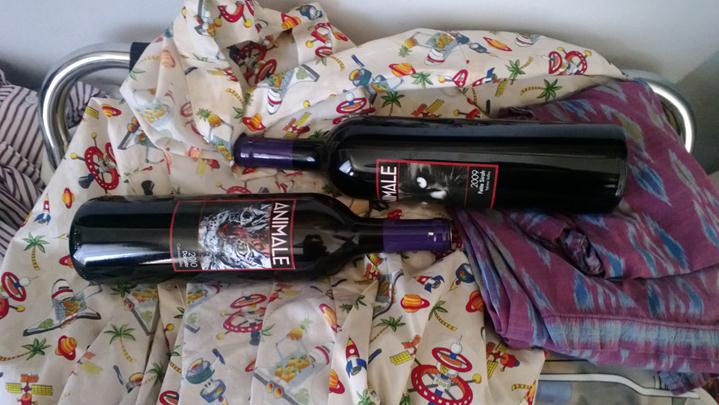 The nice thing about running things north is that I usually get dinner out of it… and this time was no exception.
Tonight's fare was a mixed grill of rib-eye, sausages, and chicken patties – with some green beans for me and some rice for the carb boys.
Home early, but with a commitment from BreticusMaximis to buy my old (well, not THAT old) Kindle Fire HD. With the new Windows tablet I bought, I just put the Kindle Reader software on it. We will see how this works when I take the cruise on the 7th, which I actually get free internet time!
Maybe I should think about packing. Nah, its two weeks from now.
[208.6]