Three loads of laundry, two loads through the still before Lucas shows up for dinner at seven.
Lucas is a straight guy, friend of Jill. He's sweet, good conversationalist – and better to see him sans Jill as my googoo eyes for Lucas drive her crazy.
Lamb shanks was the main for tonight: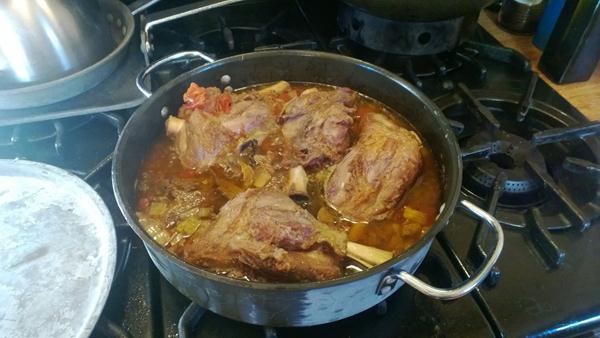 Looks good, didn't taste as good as the last night – even after several hours of work. Can't be perfect all the time, and the bread turned out great so it wasn't a complete loss.
To bed late, again.
[206.8]