After work I transferred last week's Tax Day Run into bottles: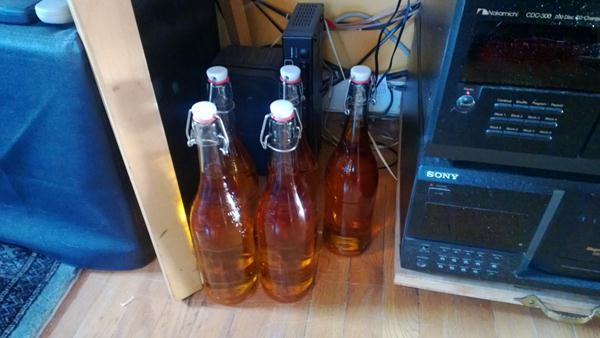 I have to say that my new cellphone's camera is far superior to my old phone which is vacationing with Thomas in Europe at the moment.
CaddyDaddy was already home by the time I was off work – dragging his computer along that got some horrendous virus that caused it to only boot in safe mode. Five hours later we had cracked the code to get it to restore. Then it was time to put all the software back on. Luckily for me it was just Office and Publisher.
Another late night and it's going to be an early morning with needing to be at UW by 8am to look at some surplus Ford Focuses. Or would that be Focii.
[207.2]