You have to get up pretty early if you want a good deal from UW (University of Washington) Surplus… 6AM so CaddyDaddy and I could be there for the opening bell at 8AM in the parking lot of Husky Stadium.
The deal? $2800 for a 2000 Ford Focus Wagon with 57,000 miles on it (and some algae). That is about half of Bluebook retail.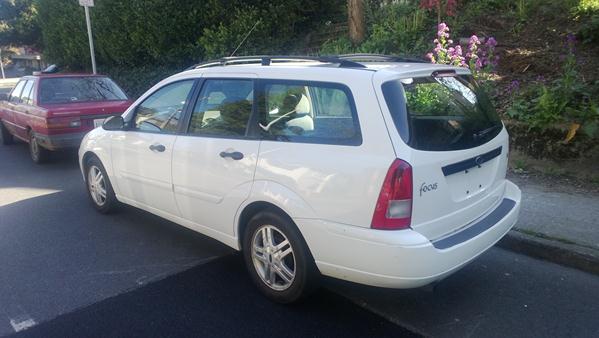 I'll get it titled and licensed next month (like, next week) but took it through a car wash to get the first layer of algae off it, then to Les Schwab to get the tire air pressure right – and what I should have done was put it on a charger since I waited over an hour to get AAA to give me a jump.
In honor of the Colonels, I put this plate on as a temporary: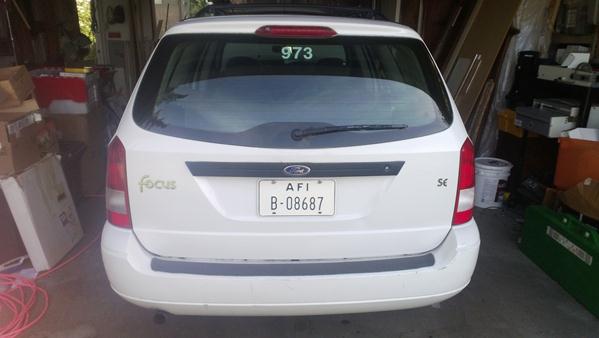 That would be a US Air Force plate from Italy – Air Force Italy (AFI). I thought about my Panama Canal Zone plate, but it had 2007 on it.
Another beautiful day in the city: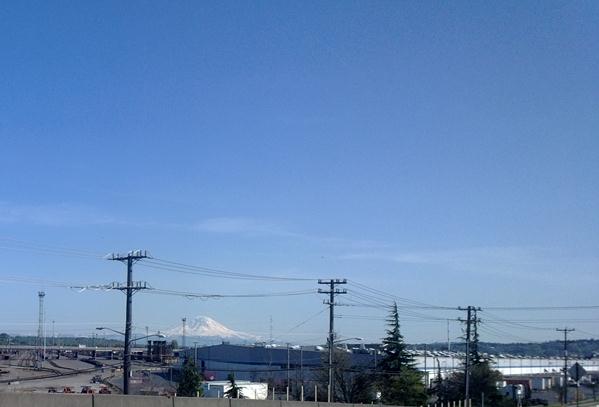 After a little steak and salad for dinner, it was off to the garage where the Focus is on the charger to remove the factory head unit in anticipation of a Pioneer unit with USB/Aux/Bluetooth that is on Amazon for under $150.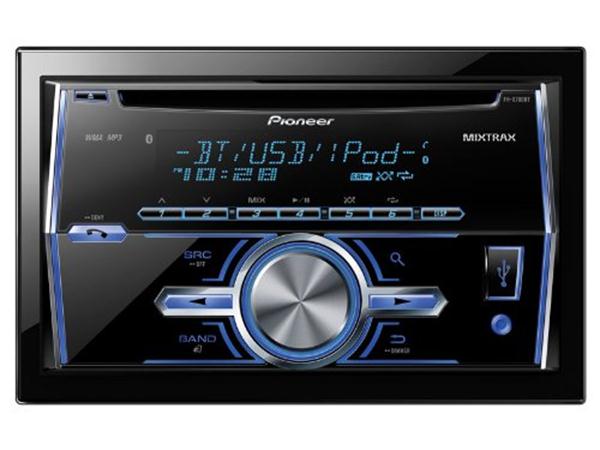 As usual you can click on the picture and get to the Amazon site should you want to upgrade your 2-DIN head unit.
The other chore was to remove the next layer of algae. It seems to be holding a charge, but I'll leave it on the charger tonight to play it safe.
So far the only thing I see that doesn't work is the horn and the remote entry – which I'm guessing is just the batteries in the remote itself.
[206.6]