Apparently hanging out with Greg is dangerous.
But at least his kitchen is well stocked: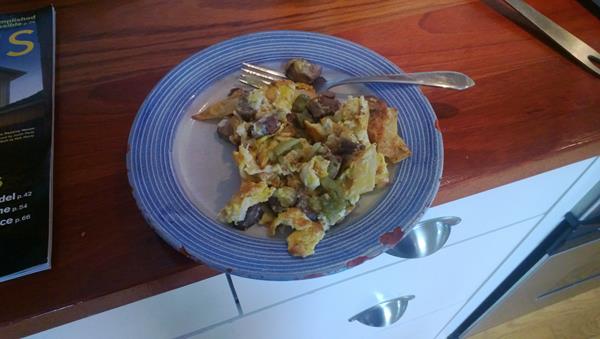 Heauvos Ranchero before heading to the shop. And the Sunday paper. Greg is off moving a relative's office.
Me – I'm at the shop at 11.
Not as bad as last Sunday (nothing is), basically, great breakfast, crappy day at the till.
Home to sleep in my own bed tonight — but not until I'm done hosting Jill and her Mom. Mom is flying from Tucson to Boston via Seattle with a four hour layover — right at dinner time and only 10 minutes from the airport.
Much fun.
[206.2]