A week and a couple of days after purchasing my new toy, it's now street legal: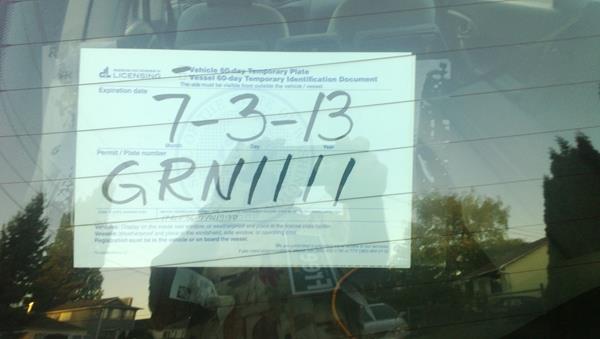 The license agent's comment was "you lucked out on plate numbers." How's this for an easy to remember plate number – the GRN is for The Evergreen State College which features a tree logo.
My last day of work at the print shop until Tuesday the 14th – next week is the cruise. 5 days off in a row. It's been so long.
No couchsurfer Long for dinner tonight, he's off with his Vietnamese friend who goes to school here – wonder why he didn't stay with her?
As for me, some peppered beef flanks wrapped in bacon – plenty of leftovers.
[204.4]