Art opening this afternoon at the shop, leading to a decent (for Sunday) sales day.
After work it's steaks off the grill and coleslaw al fresco – the first outside dining of the season. The reason, it hit 83 at the airport this afternoon.
And this just in from Saturday's party, a picture taken by the birthday girl: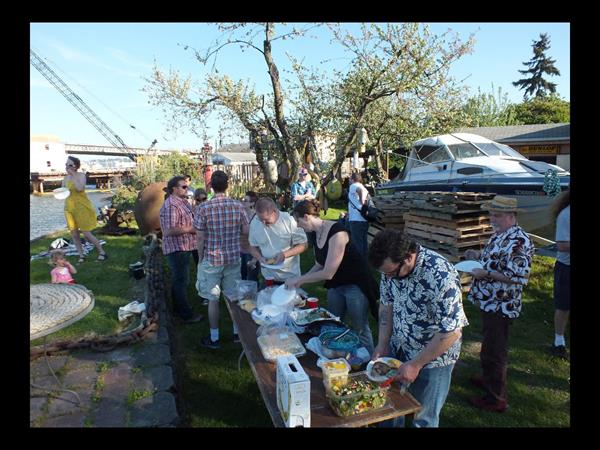 How odd that FaceBook puts a black border around pictures. That would be me on the right, wearing my derby-day hat.
[206.2]