Slept in until 11 and by noon I was lined up for lunch in the dining room. Gumbo and a chicken Caesar for lunch.
Back at the cabin, took this shot of the RIP CaddyDaddy poster I posted on his stateroom door: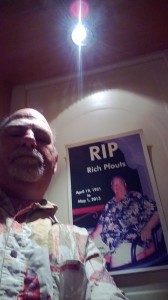 Even took him to the LGBT cocktail hour which about 40 people showed up at, including one of the gay staff who said he was trying to get us  moved for tomorrow's meet and greet up to the Skywalker lounge since our numbers are so large.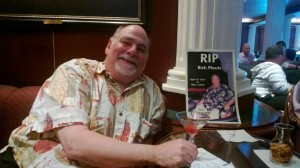 And Jill and I took him to dinner as well: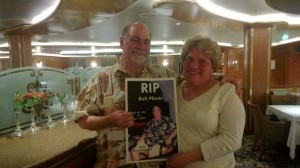 Movie under the stars anyone?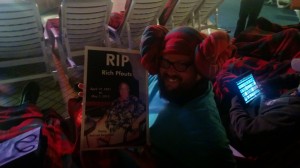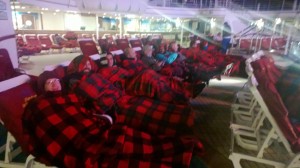 It was a little too cold out there for me to stay for the movie, even with blankets.
Another late night – but at least I didn't order late night room service!
[? ? ?]