Up at 6, out of the cabin at 7:30, off the boat at 9:30, lunch with Hummingbird and BamBam at noon, onto the train at 5, home by 11:30. Long day.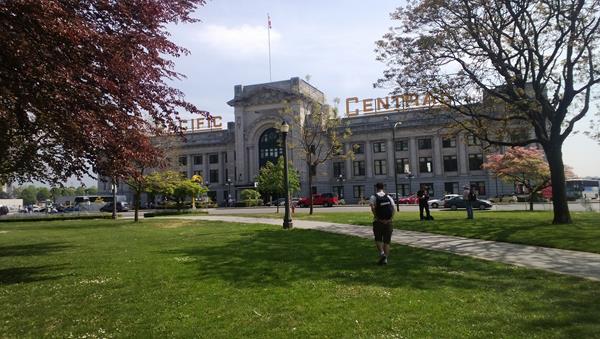 The Vancouver train station.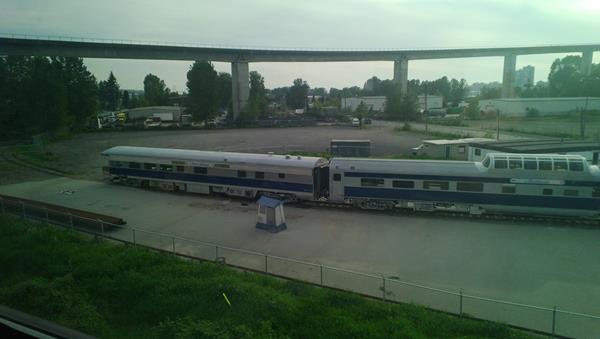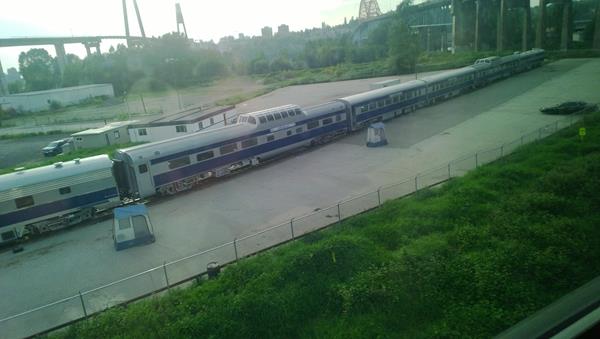 An interesting train set, private. Wow. Can't seem to find any information on it though.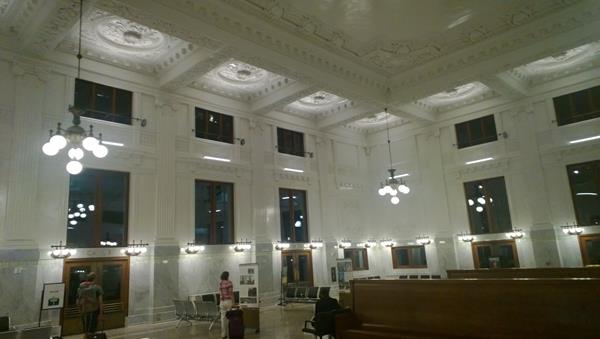 And I was awestruck at the redo of King Street Station in Seattle. I'm just hoping they are going to do some fancy accented paint work since that's a whole lot of white.
Off to bed for me.
[? ? ? – should be interesting to see what tomorrow's number is]