Up at ten:
Breakfast
Mail drop
Drop off old Asus for brain transplant
Home Depot for bug spray
CampingWorld in Fife for curtain rods for the Focus
Bank deposit
Pecos Pit for BBQ
Home Depot for forgotten items
Les Schwab to get leaker fixed (must return)
Safeway for groceries and gas
Les Schwab to get the damn thing done
Home
That would be FIVE hours of stuff.
But there is a mystery solved. The train from the other day or so in these pictures: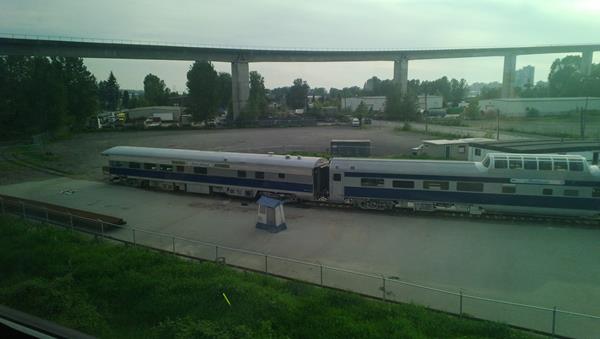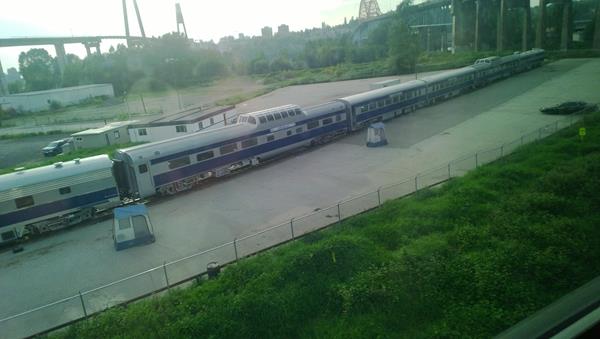 So, here are the much better shots from train spotters: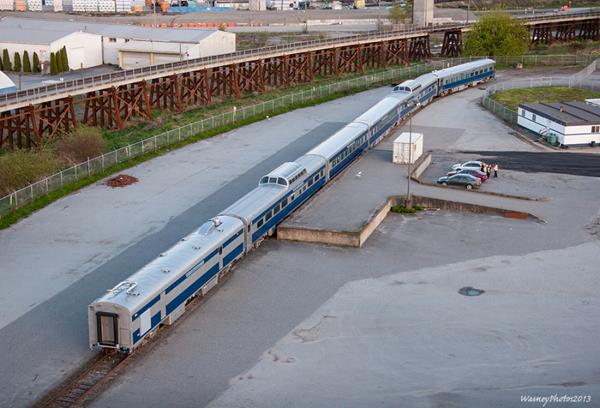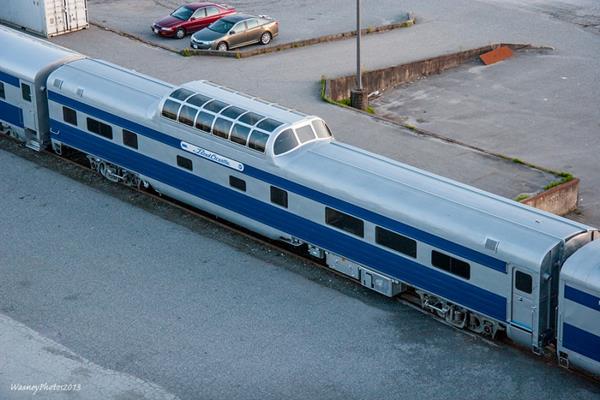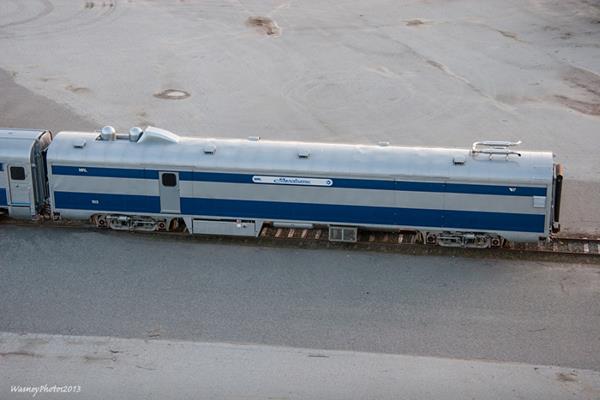 This is the "power" car…look at the exhaust pipes on the front, and the aero-dome for the satellite downlink stuff.
Thanks to NormanDcat who looked at the photos and actually figured out my "I thought it was labeled MRL on the cars".
More is the info he found:
http://www.trainorders.com/discussion/read.php?4,3050156
And then I started digging….
Montana Rail Link : http://www.montanarail.com/index.php
Owned by the Washington Companies: http://washcorp.com/index.php
Great video here: http://washcorp.com/video.php
And they repaired their yacht:
http://www.trainorders.com/discussion/warning.php?forum_id=4&url=http%3A%2F%2Fwww.charterworld.com%2Fnews%2Fattessa-iv-yacht-launch-seattle-usa-largest
Had the train cars barged in so that the yacht folks could rehab them:
I'd give my left testicle to ride on that train – oh the joys of coal in the US:
Makes me think of Warren Buffet and his "train set" which I've seen parts of. Apparently I run in the wrong crowd.
Same dinner as last night.
No worries.
[208.6]