Back to work today – one week off, and then back to the craziness of the middle of the Graduation Announcement season.
After work, it was onto work on the station wagon adding curtains. Apparently I did such a good job matching the color (blind guessing at Home Depot) to paint the curtain rails that you can't really se them: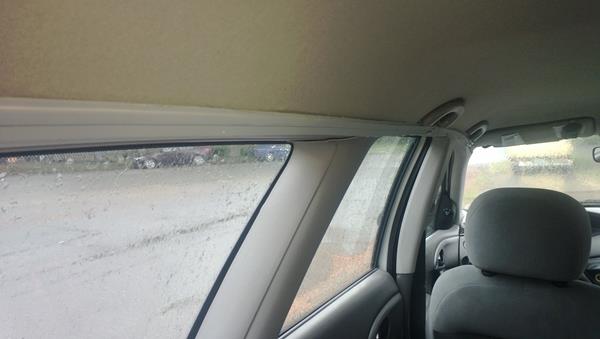 Until you hang some curtains on them: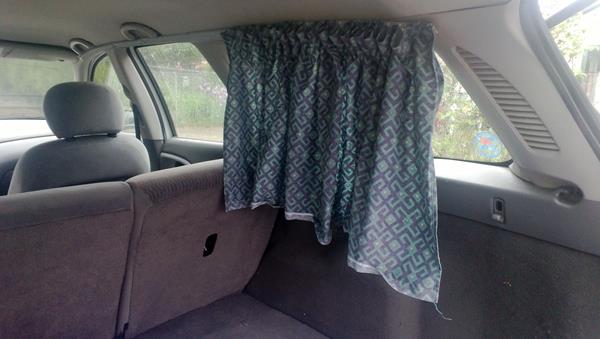 Got the one set done before age and eyesight made it impossible to get the bobbin refilled to sew more. Once they are all done I'll investigate Velcro® to get them to conform to the body style.
Quiet dinner at the casa.
Back to the grind.
[208.8]