With it being Mayfair in Madrona today, the wine tasting started at 1pm instead of 2pm… which for me is handy since it's Opera night and I have a room booked at the Camlin. Means I get to check in at a little before 4 rather than a little before 5.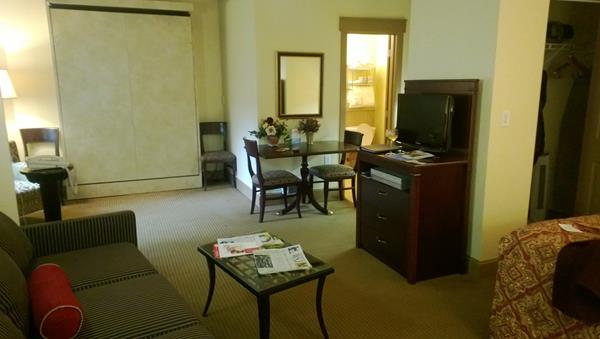 This is the shot of the room AFTER I completely rearranged it so you could actually open and use the Murphy bed. They had the couch backed up against Murphy bed and the kitchen table was where I moved the couch to.
Dinner with WonderFool at Dragon Fish – small Asian plate meal type place. With the 20% off coupon we got out of there for $60.00 + tip, which included a lot of sake for both of us.
Off to the Opera next, via the monorail: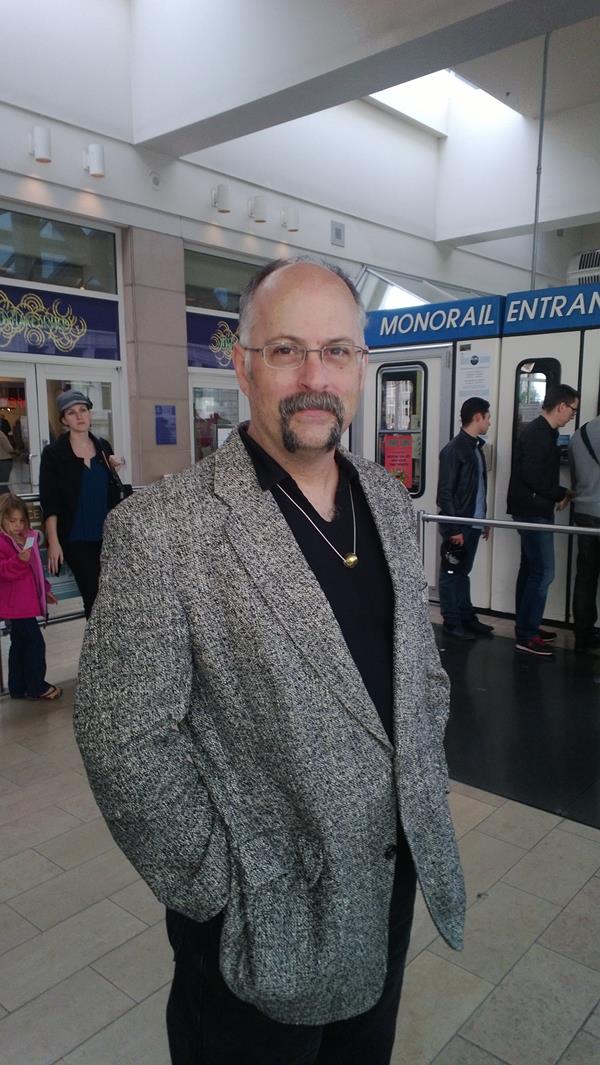 WonderFool wearing my old sport coat that he had retailored (when he was 20 pounds heavier).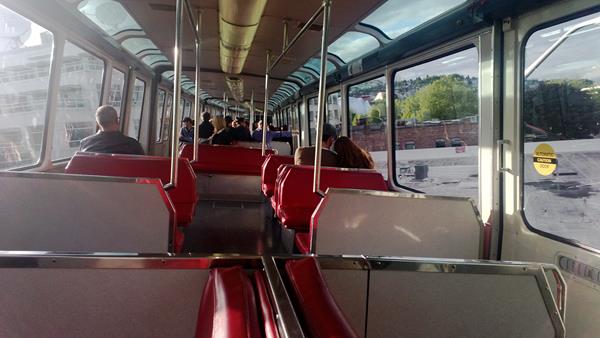 This is our last season of tickets – giving up my truly wonderful seats, but at a grand for the pair, it's become too much.
And how did Speight Jenkins reward us for our final opera? By presenting two short and incredibly painful operas. http://seattleopera.org/tickets/production.aspx?productionID=123
I spent the evening wanting to slit my wrists. Here is the summary:
In this exciting pair of Seattle Opera premieres two very different composers explore the fates of women who must come to grips with grave disappointment. In Poulenc's sensual, captivating 40-minute monodrama, a desperate woman is shunned by her lover over the telephone and stumbles through a minefield of emotions towards an unknown fate. In Puccini's sentimental one act, a noble-born woman who has joined a convent is disowned by her family, takes poison in despair, and miraculously passes into a state of grace.
Sister Angelica (Suor Angelica)
Music by Giacomo Puccini
In Italian with English Captions
The Human Voice (La Voix Humaine)
Music by Francis Poulenc
In French with English Captions
Luckily it has only one more performance – the matinee tomorrow.
We should have taken the monorail home – got stuff in a traffic mess of Mercer AND 99 being closed. We could have walked home quicker.
[206.2]