Got to sleep in a little later today since I'm just 15 minutes from the office having spent the night at the Camlin.
Not a bad day at the shop, though I could have come in several hours late with the dearth of customers in the first hours.
Did have a little time to try and find an armrest for the 2000 Ford Focus. All of the universal ones are expensive, and don't get very good reviews. Found one on eBay that is from the same model of car but came with the higher trim package than my base fleet package. I have a counter offer in on this: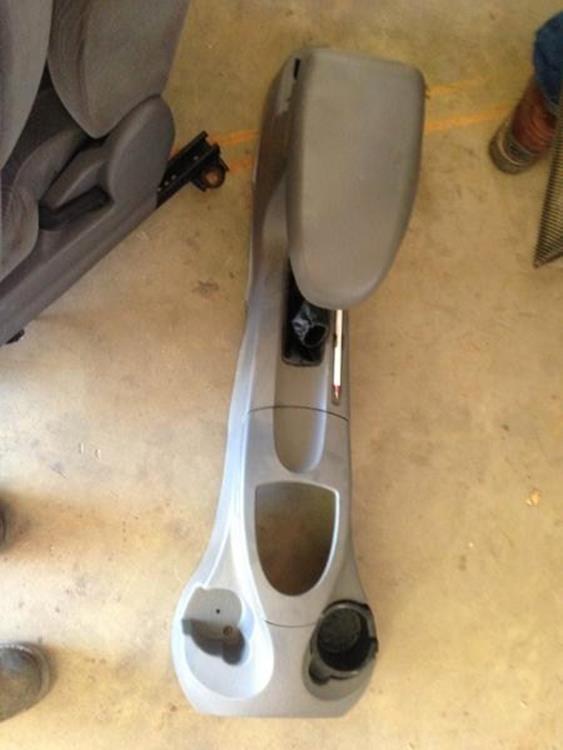 It's even in the right color!. Like the pencil holder they built in? Great idea – my base console has one as well. On eBay it was $75 buy in now or make counter offer. I offered $55 – we will see.
Quiet dinner at home tonight.
[206.2]