Dead first hour, then all hell broke loose – four figures by the end of the day and a special order for half the day's take. Three stellar days in a row.
And off to the bog I go after closing after 5 – last minute run of customers. Maybe we should do until six on Sundays.
Well – quick commute to the bog to rejoin the boys camping (car camping in my case):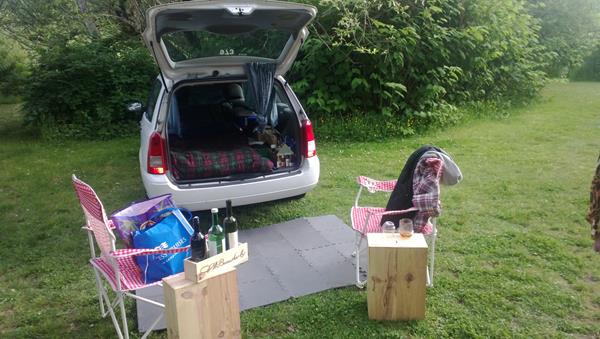 The camping set up, lower tail gate when it rains – thinking about a tent add-on.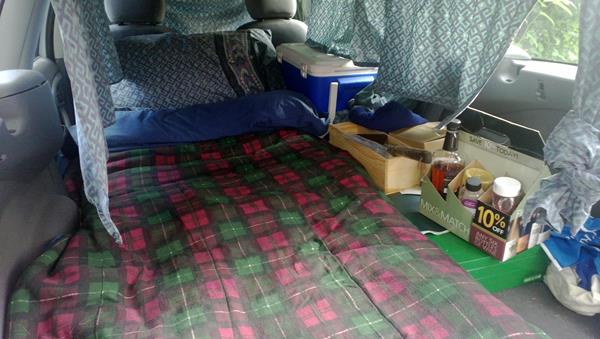 Interior view – comfy bed, LOTS of blankets (and condiments – to the right). Awaiting Velcro® for the bottom parts of the curtains.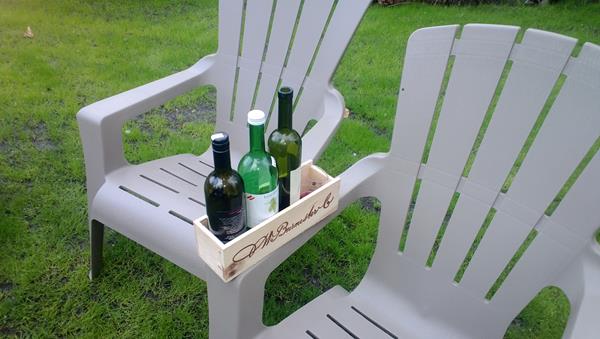 Uncle Markie's version of BOX wine.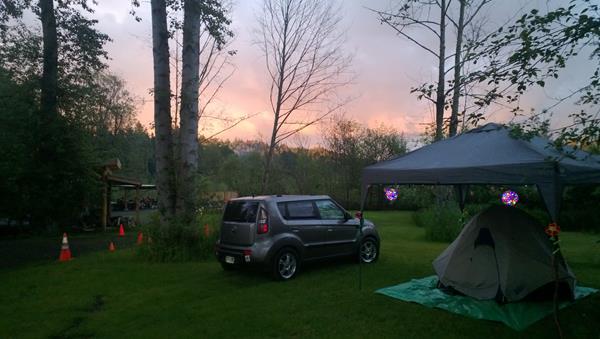 Sunset in the bog. When I do the tent extension for the car it will be based on the canopy above.
Alli did the most amazing diner tonight – a Thai steak salad (tasty but the pieces of steak should have been smaller) and a pork red curry over rice. The BEST food I have ever had at a faerie gathering.
No nooky tonight. Damn.
[208.2]