Today is the day for CaddyDaddy's Celebration. Time to meet the family that has heard so much about me, but never met. 11-4 was the time, I made it until a little after 3 when it started to wind down. It was good to swap stories with the poker buddies, most of who showed up. Curt and I might have even made peace after two years of not talking. It might be time to rejoin the poker game. It was also good to see CD's old housemate Neil – a little dishwater blonde cutie.
It was still hard.
After the celebration I needed to be away from people (who I knew) for a bit. First stop was a Safeway to hit the discount racks (steaks, Britta filters, pork chops, dented tomatoes, sausage) and then next door to the Goodwill where I stumbled across a little bit of airline memorabilia for SuperModel: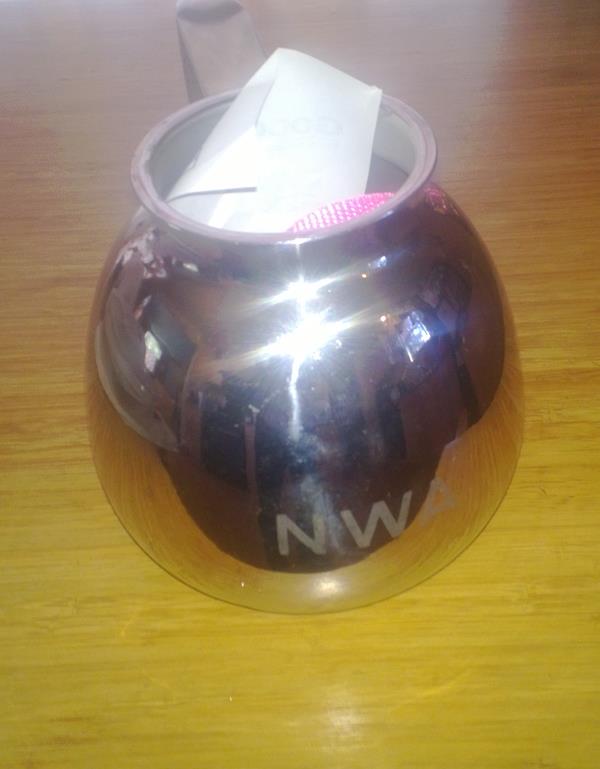 A stainless steel coffee pot with NWA (Northwest Airlines) etched on the side. SCORE!
Tonight staying at Ross'. Dinner was the two steaks that I brought, and he added asparagus to the mix. Too bad we drank the bottle of wine I'd planned to go with dinner at the Celebration.
Oh well.
[207.2]