One of our distributors is having an unusual wine tasting today in honor of their 10th Anniversary – only 10 of the wines I tasted out of33 were actually for sale. The rest were verticals from two different producers.
On the Domaine Dagueneau we had vintages from: 94, 96, 98, 99, 02, 04, 05, 06, 07, 08, 09, 10. WOW.
On the Clos des Pape Chateauneuf-du-Pape Rouge we had: 00, 02, 03, 04, 05, 06, 07, 08, 09 10.
The 00 of the Rouge goes for $150 or so. Basically there were thousands of dollars of wine open.
After that I didn't have the spirit to go across town and sample champagne, instead I went to the wine shop and grabbed boxes for recycling since they come on Wednesday at my house. A little grocery shopping, then swapped the ragtop for the wagon and went and bought a utility trailer: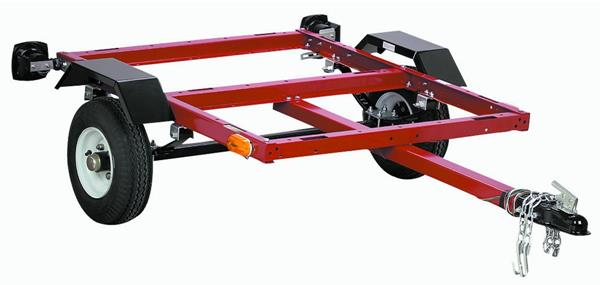 Not that the wagon has a trailer hitch, yet. That's scheduled for the 13th.
Got a coupon in the mail – $159.99 (plus tax). Harbor Freight is the place. File this under "camping accessory project" that need to be completed by mid-July.
More will be revealed in the coming days….
[206.2]