Well, I finally pulled the trigger on this. Had I pulled the trigger last week I could have saved $30. Oh well. Piece number two of the "weird camping project":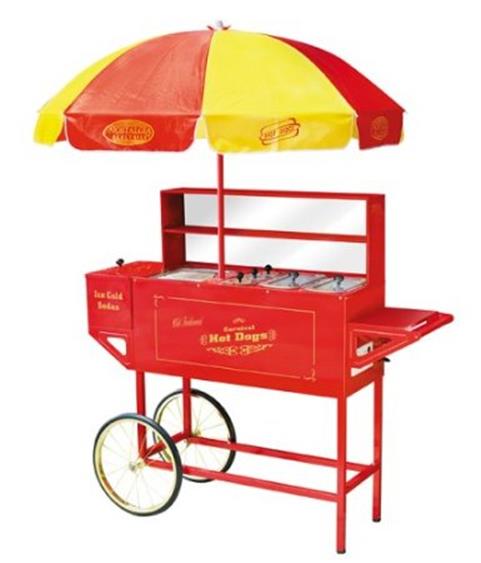 Then it was off to work – to be greeted by a crisis. The printer we print the linen announcements on the display panel on the network controller is stuck on "Loading…."
Not good. Apparently it happened yesterday and a tech is on the way for 11:30 (still hadn't made it by the time I left work at 2:30). So the print queue is filled with orders that can only print on the now dead printer.
Tried:
Restart button on controller – didn't work
Cycle power on/off – didn't work
Completely unplug controller from wall, wait a minute, plug back in – WORKED.
Quickly queued up ALL the linen jobs and started counting envelopes – 22 orders in the queue on a Tuesday morning is a rarity, but when ¾ of them were left from yesterday…
Busy day getting the orders out, complicated by an order going to Canada (even though the invoice said Vancouver, WA – and the shipping amount was $12.50. $62.15 and 30 minutes in line at the Post Office and 15 minutes for the clerk to actually process the package later… I was out the door and on the way to get plates for the trailer: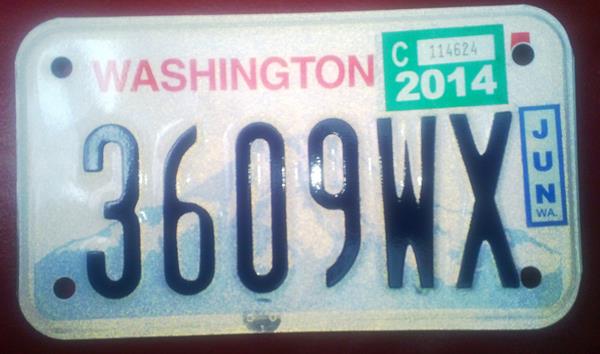 That's almost actual size. The plate is like 3″x7″. Now I have to assemble the trailer which is still in the station wagon:
Trailer in the box. Sort of like that "dick in a box" video from Saturday Night Live years ago.
Haven't seen that in years, and it's still funny.
After all the excitement of the day… pork chops, slaw, white wine for dinner.
[206.2]