Two orders in the queue when I showed up for work. And nothing else had come in before I got off at 2pm. I got caught up on a 2″ thick stack of magazines I'd been behind on.
Got this far to the trailer this afternoon before I got the call to pick up Seaside Boy (now Everett boy) at the Nordstroms in South Center Mall: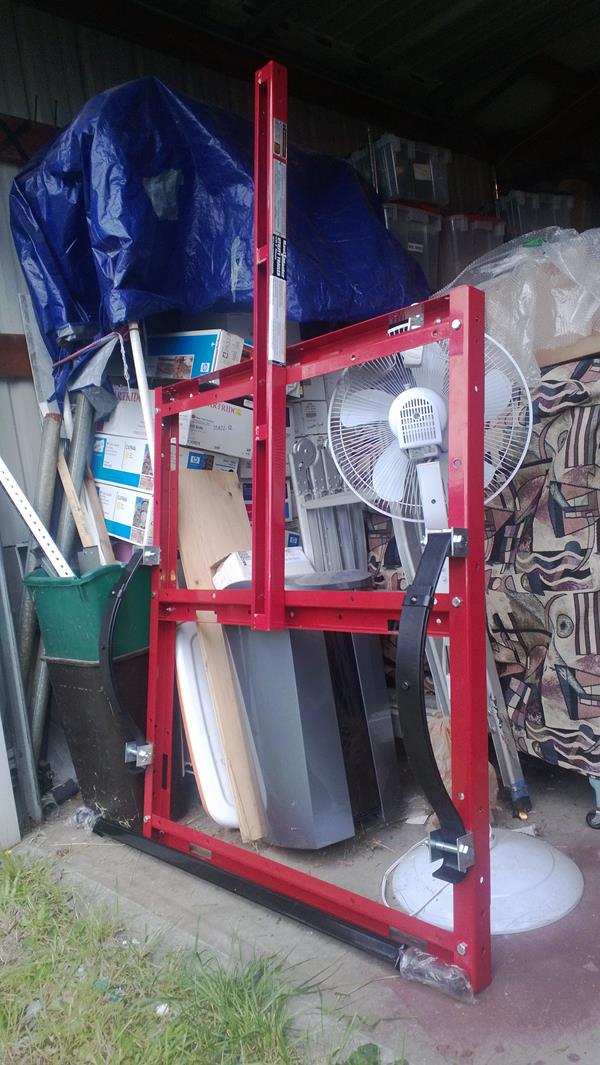 Only thing left is to mount the axle, put on the head unit, and run the wiring.
The boy is up for the night – and I'm paying him to mow the lawn as well, though by the time we got to it, he had to finish with a flashlight. While he was mowing I mounted the axle.
Late dinner. Pork loins and salad. The boy isn't much of a wine drinker… trying to teach him. Not getting far.
I'll take him back to Everett in the morning on the way to work.
[? ? ?]