Well, UPS dropped off a big freakin' box this morning: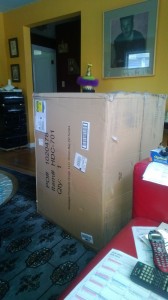 Just a little LARGE to send to the wine shop as there would be no way to get it into the back room, and if you could, it would take up the whole room — and then there is the weight: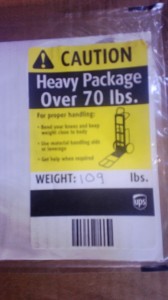 And here is the inner box all pretty and graphically: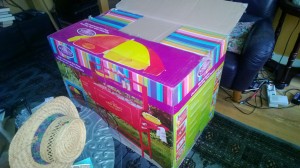 Man that thing was packed in their well. Good thing I already have a stack of cardboard next to the recycling bin cause this is going to add a bunch more.
A quiet evening around the house… with little bits of styrofoam stuck to everything.
[205.6]