One order in the queue this morning; a diploma cover, not even printing… more time to work on the Takeover Plan.
Came home and went to work on the trailer. To notch out for the stakes it starts with a hole:
Which then gets cut into the rectangle: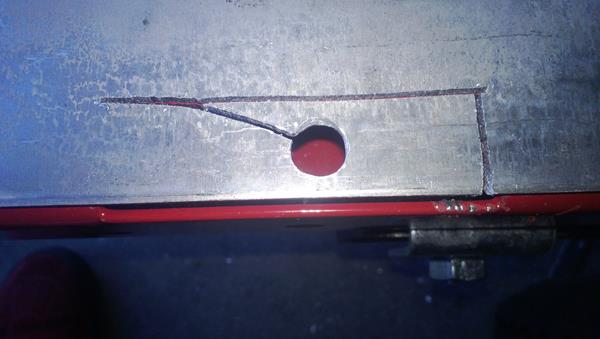 And now the first of several coats of paint: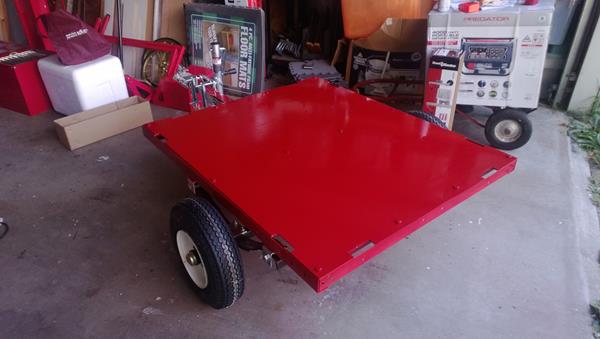 Dinner tonight with the couch surfer was jerked lamb, salad, and the remains of the loaf of last night's bread.
Shortly after he crashed early, leaving me to watch the telly in peace.
[207.0]