A long night, a late morning…
Out of the house at noon for a lunch at the Big Kahuna BBQ on Lombard. Kaluha Pork!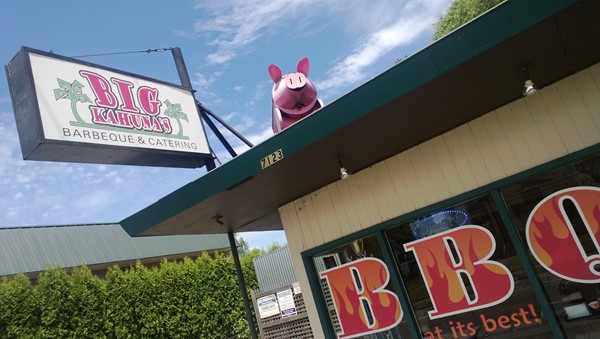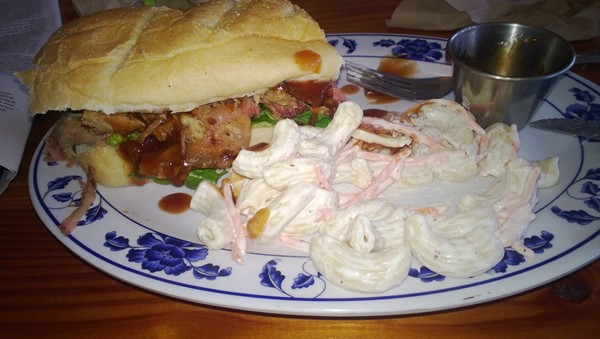 Yes, that's a lot of carbs on my plate – and the sandwich is missing the first 3rd.
Then off to Goodwill which landed me an old 5-line split out box – no use at the moment but it goes into my 1A2 collection of old multi-line stuff.
It took most of the day to get a dinner count – when I went shopping I thought 8 – turned out to be six. And the only pic I have of it is… condiments to go on all the various sausages on the grill: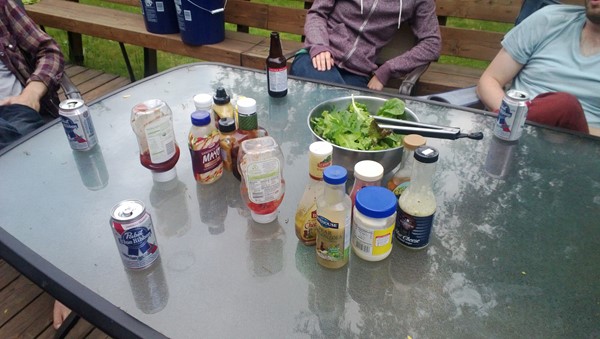 At least we are having salad. And caraway beer kraut.
Another long night.
[? ? ?]