Busy day at the shop. OK numbers for a Friday.
Got back to my car, loaded up a wine shipper and my bag, set off home… noticed something attached to my wiper after a couple of blocks… a note, apparently some woman had clipped the front of my car and left a note with phone numbers, insurance info, license… we'll see how THIS goes. She wants to avoid insurance. Guess I'd better look up the rules about hit/run reporting.
At the shop today was my "euro" hitch for the station wagon – yet another piece in the puzzle: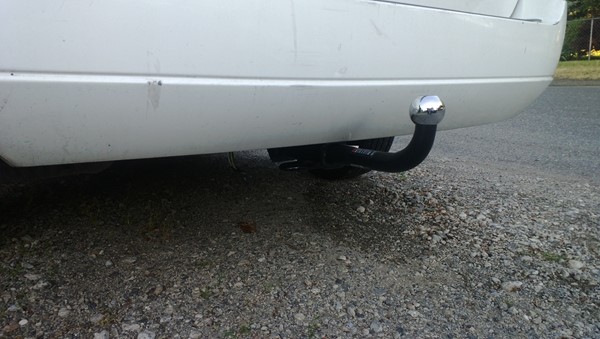 Slightly erotic don't you think?
Didn't get home until a little before eight – last minute customers.
Steak and salad for dinner.
In for the night.
[207.2]