The big chore today before picking up SalamanderHellBender for dinner tonight is stopping by Fix Collision to see how much damage the woman who clipped my car on Friday will be. The answer surprised me. $1888.4.68, plus since it's a three day job, $60 for a rental car. Ouch. Emailed her the quote with a picture attached (to show the rip in the bumper cover) and a note guessing that she'd be going through insurance rather than just paying me out of her pocket.
Here is a picture of the damage which I didn't even notice until I saw her note under my windshield wiper: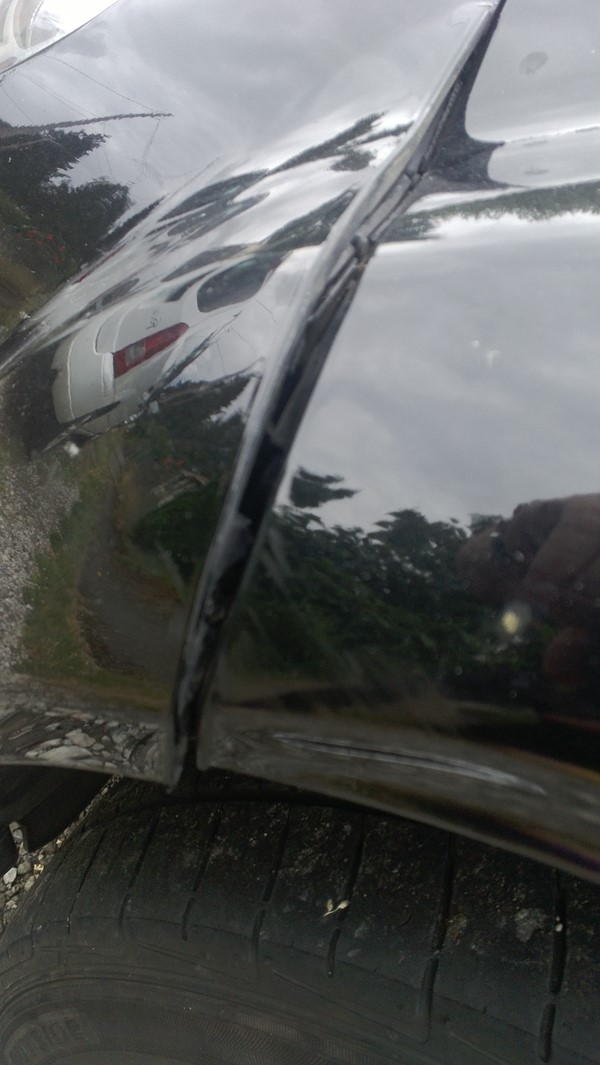 Ouch, ouch ouch.
Blair got off a little early so we were off to the crowded I-5 southbound, but at least the entrance ramp had an HOV lane. 15 minutes of bumper to bumper until the HOV lane kicked in. Made it home before 6pm so it wasn't too bad… and the top was down, so who cares if you are stuck in traffic.
Dinner was pork chops and a big salad, and fresh bread that I made before I picked him up.
Lots of talk during the evening of whether he can replace CaddyDaddy on my birthday ramble. He said yes tonight assuming he could get the time off work – but I'll ask again tomorrow when the fog of alcohol has worn off.
[204.2]