Nice to sleep in my own bed last night.
Today is closing day for me at the shop. A funny thing happened in the afternoon during the tasting – one of our regulars came in with a bottle of Saké for US. It was from when she lived in Japan, and she just didn't like the taste anymore so brought us a full unopened bottle to try: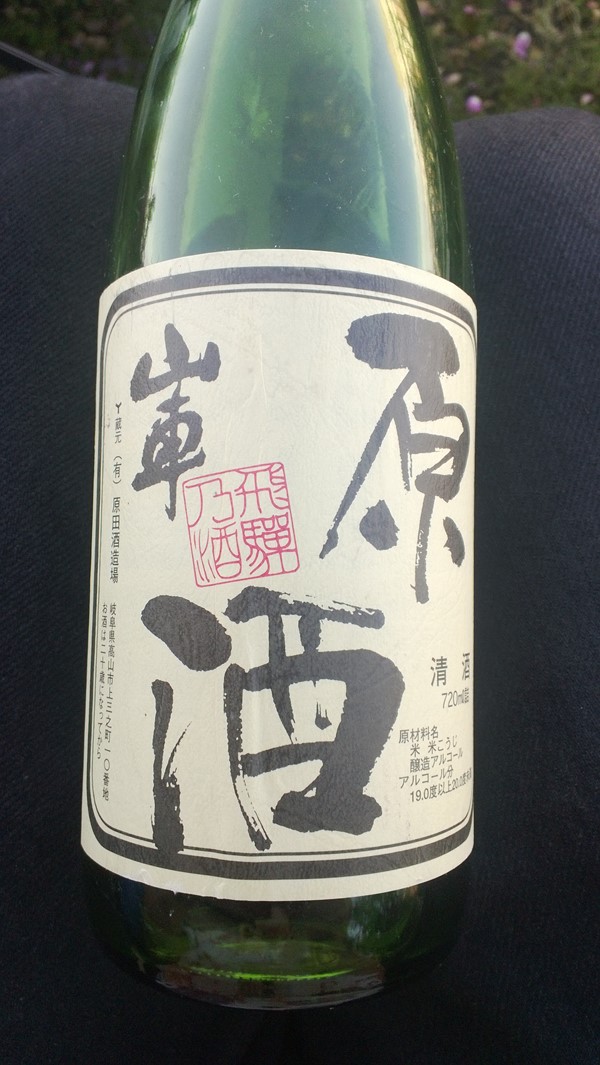 Thanks Helen. On tasting it I decided that with the smokiness of the Saké, you could replace the vermouth in a Vodka Martini with this. I'll have to try that tomorrow.
Dinner (burgers) after work with DancingBear and BreticusMaximus before DB heads for the Oregon Country Fair for a week. Got off at 7, made it to their place by 7:20, and was out by 8:10 so DB could hit the road for Portland.
Rest of the evening to myself.
[204.2]