Well, it wasn't the usual Sunday at the shop, early stuff, middle stuff, late stuff. Four digits on a Sunday – record news.
Guess "Sunday Sippers" is working out. Or its summer, or ….
After work it's off to Señor Bliss' place for cocktails on the roof: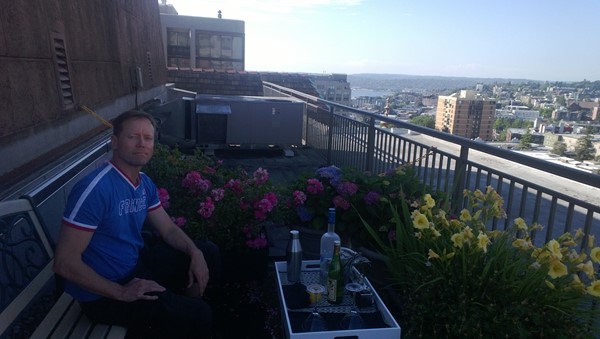 Yes, that is a sliver of the Lake Union in the background.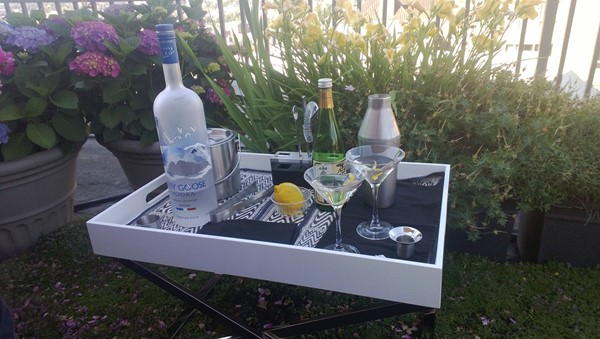 And a close-up of the cocktail tray. Yes, in the background is the Saké from yesterday. Now made into Tokyo Martinis.
Mr. Bliss isn't teaching so dinner wasn't hurried – that just means that I'm home late.
Tomorrow is another day.
[205.2]