One week to get the Weiner Wagon on the road. Today's progress, got another drawer made for under the steam table: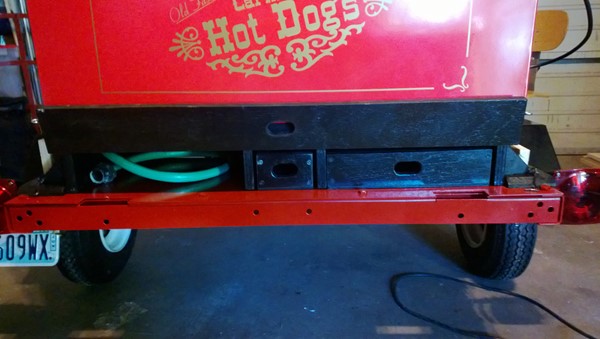 And then mounted the "seat track" on the trailer: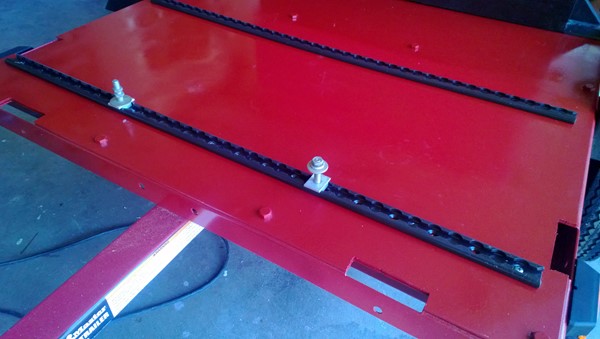 And then got the generator mounted. I was amazed that the seat track hole were at the right position…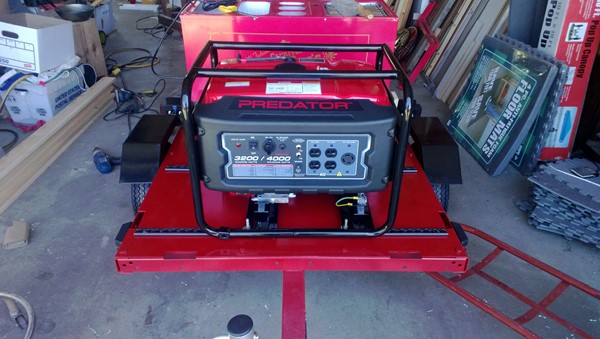 So then it was time to pick up Julian from the BoltBus. He is beginning a seven week trip starting in Vancouver, then China, then the Tran-Siberian rail link… bastard (that would be my jealous side speaking).
He packs light: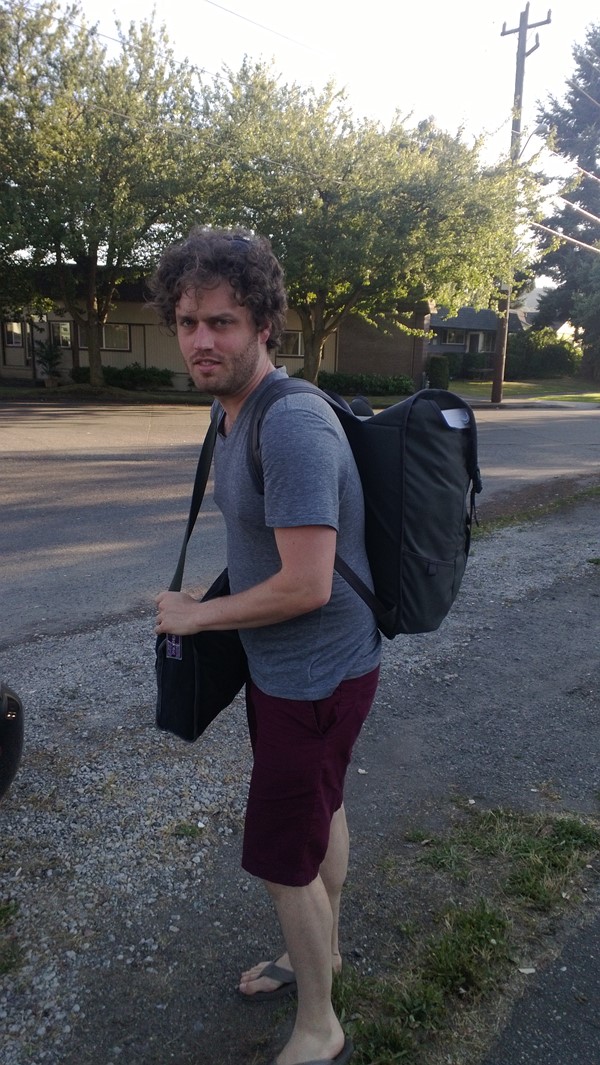 Planning his trip: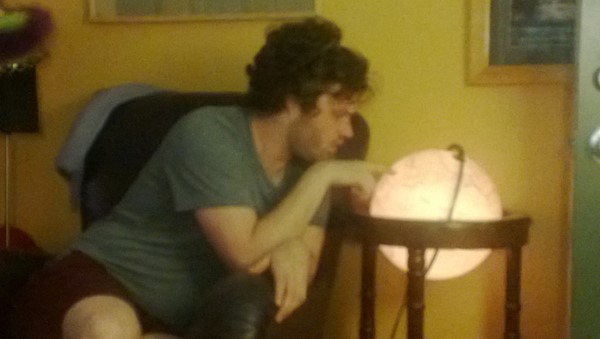 Dinner (fresh baked bread, salad, Amtrak-style braised lamb shanks):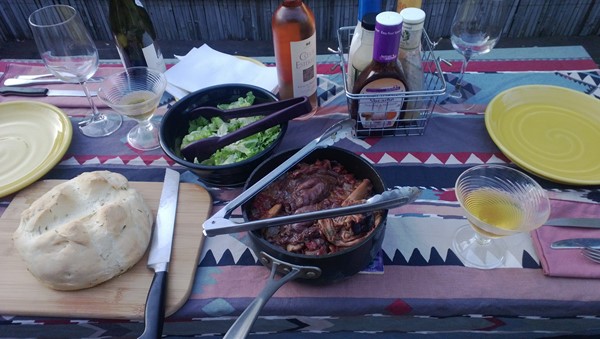 And then, the usual "after dinner" Julian: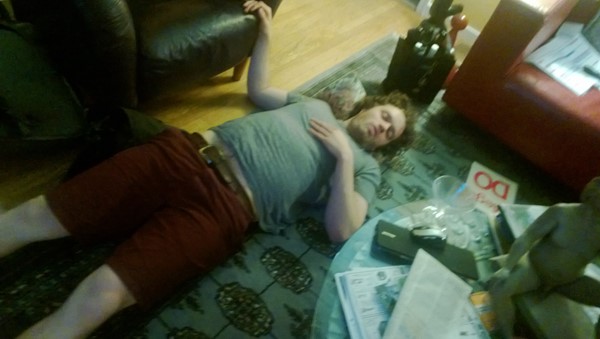 Luckily tomorrow is a late morning….
[204.6]