Another day in the garage working on the Weenie Wagon.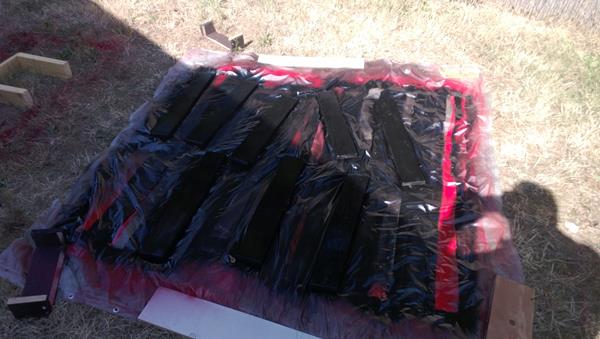 The uprights painted and drying in the sun.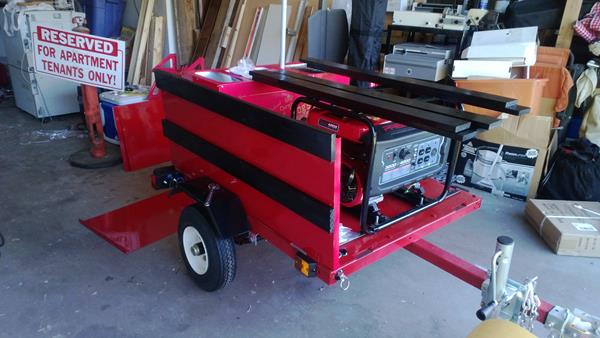 One side panel partially installed.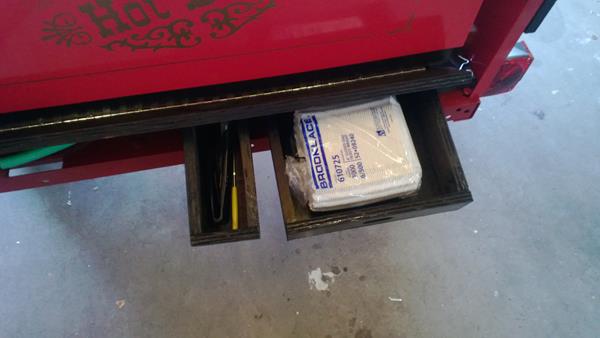 Starting to fill the drawers. Left has hot dog fork and tongs, right on has paper hot dog trays that I picked up today at Cash & Carry.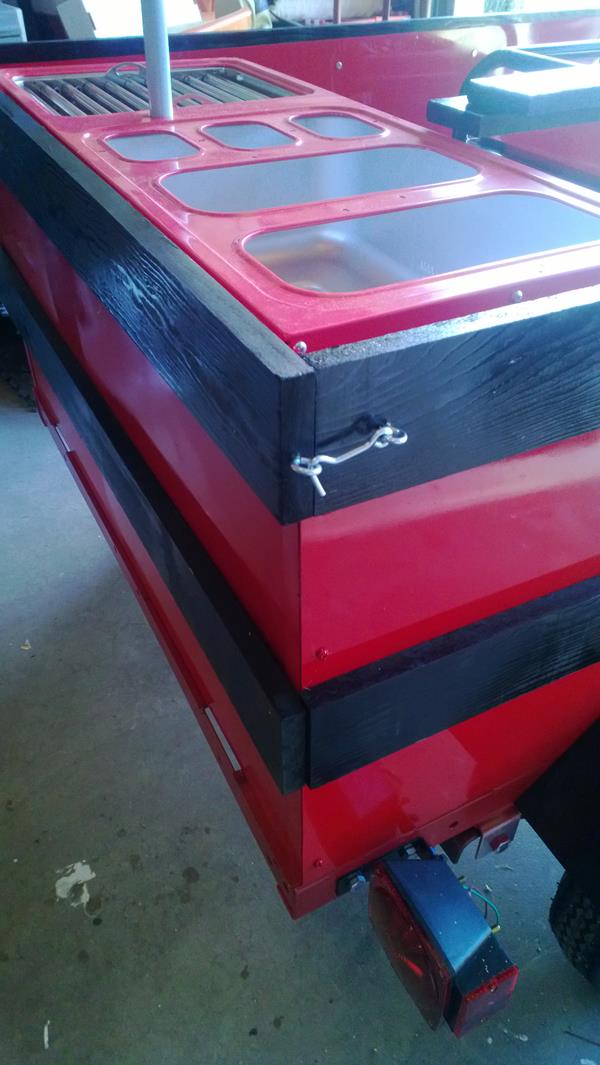 Still need hook and eye for the bottom boards – yet ANOTHER trip to Home Depot.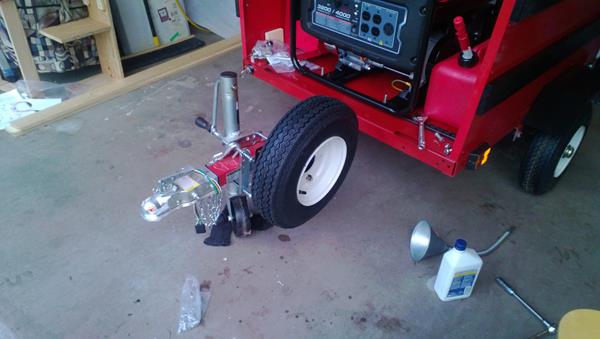 Got the spare tire mounted.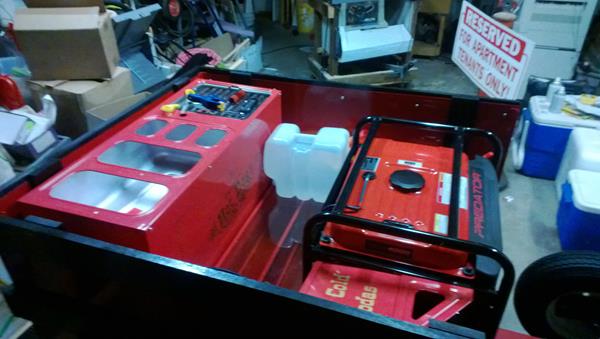 And starting to fill the remaining space with the three dog stand pieces that are assembled on-site:
Sneeze guard
Icebox for condiments
Shelf on the steam table side
Starting to see the light at the end of the tunnel.
A small break for dinner, that that was about it.
[204.6]