Up early (6AM alarm) so I can be out of the house a little after 8, and to the land in time to set up for lunch and the initial run of the Uncle Markie's Weiner Stand.
And what a beautiful day for a drive…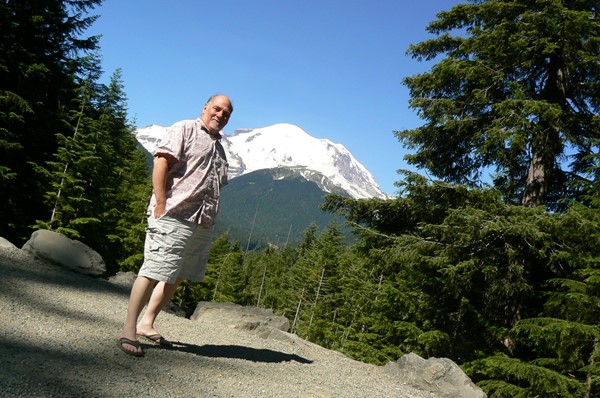 With Mount Rainier in the background.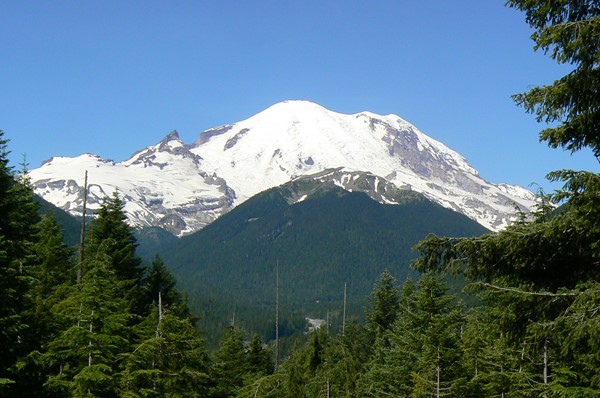 A better shot of the mountain.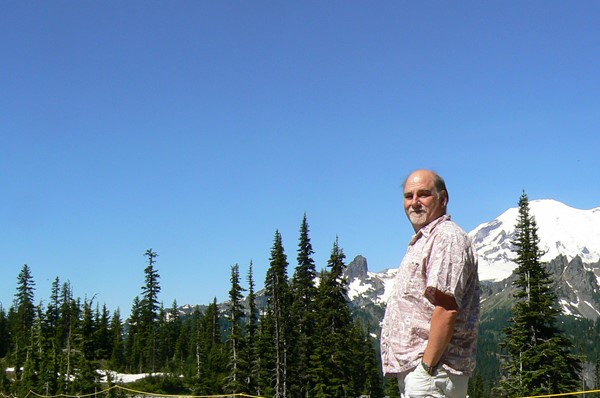 At Chinook Pass, which is generally closed from November-May (and sometimes July if it snows a lot).
More pictures tomorrow once my camp is all set up.
[206.0]