Last morning in the words. Time to pack up the campsite and return home.
Here is a shot around the fire (which burns all day to get rid of the trash):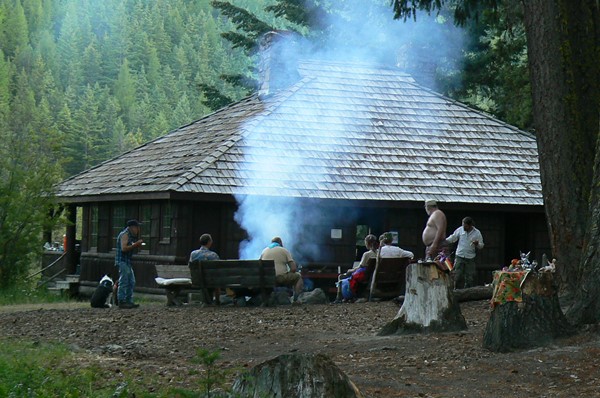 Did I mention the 20-hole outhouse? And a last shot of the hot dog stand: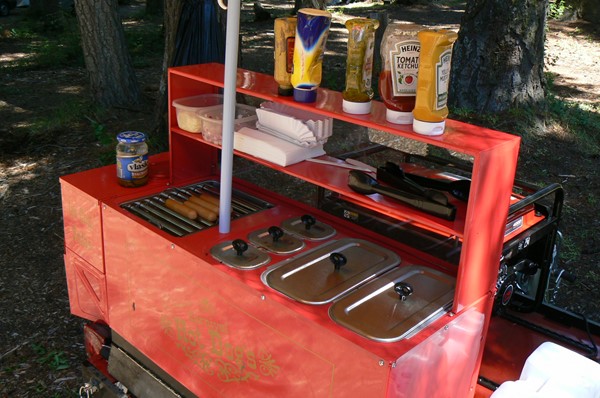 Can't wait for screws to attach the right hand table.
Left around two for another stunning day of driving through the mountains. I love that drive.
Enumclaw found me at the Safeway (again) raiding the 50% off rack which included Aperitifs as well. Campari's little brother Apernol. Should have bought the Campari at 50% off, but $18 plus tax, I got cheap. Did pick up (another) two 1.75's of Evan Williams at $20.99 (plus another $10 or so in tax).
Home in time for the news. Car is a mess. Trailer is a mess (including two loose lug nuts). Lots of laundry and dishes to do.
It will take me days to clean the mess… and make room for both the car AND the trailer in the garage.
[? ? ?]