I sort of miss not having to put clothes on until the late afternoon winds pick up, oh well – its back to the city life for me.
Lots of loads of laundry and dishes.
One final photo from the trip…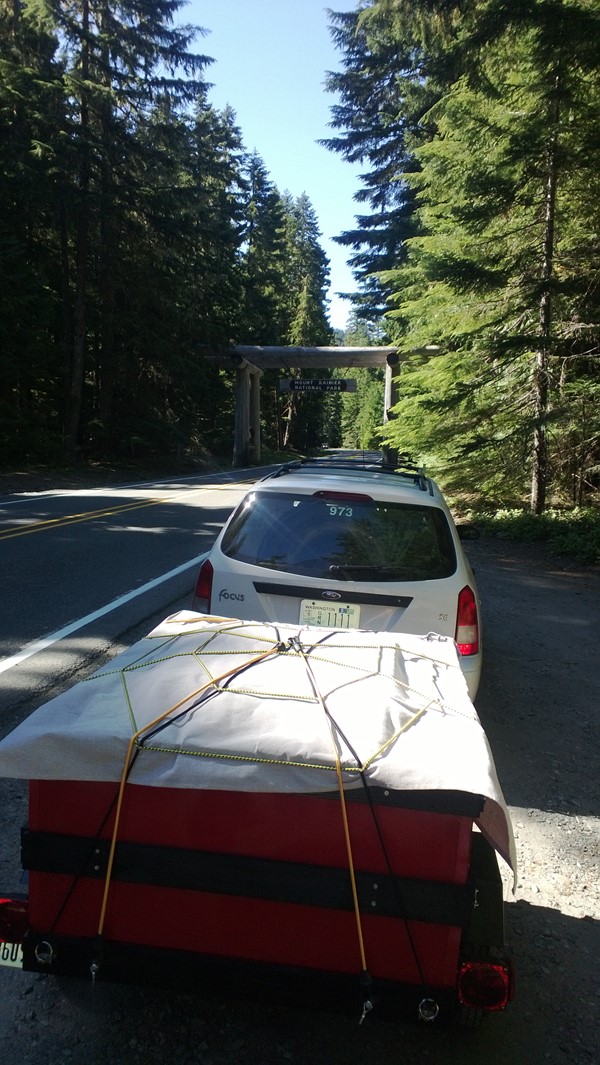 At the Highway 410 entrance to Mount Rainier National Park – no fees going in this route. $15 otherwise. Highway 410 is in the upper right hand corner of the map below.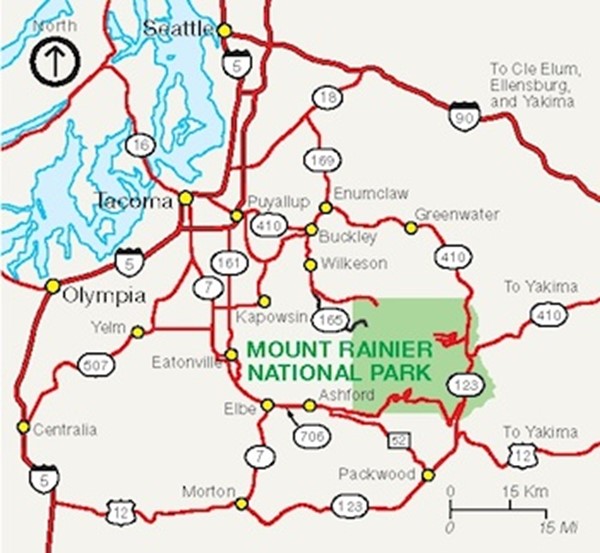 Nice big steak and salad for dinner. Time to put down the carbs (the hot dog buns) and get back on the diet.
[207.0]