Taxes – not difficult, just annoying. It really only takes about ten minutes to pull my quarterly income from FreshBooks then put the number into the Washington State Department of Revenue site and hit send. No stamps, no envelopes, all electronic.
Dinner tonight with Whoretense (who was over Sunday evening for drinks). He was pondering either the art car parade (of which he has two art cars) or a quiet al fresca bacon wrapped bison/veal meatloaf.
The meatloaf won. Sorry, no pictures this time.
I was poking around the web for pictures of the parade, no such luck. Did find some from 2007.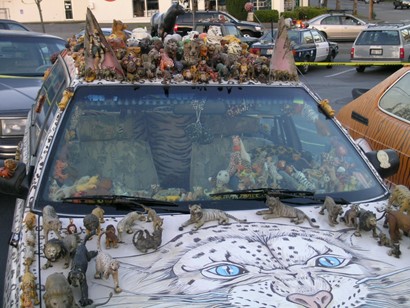 Oh well, just a lazy summer day in the city.
[205.8]