The sunny streak continues. First top down errand is to Seattle Outdoor Fabrics for some interesting neoprene (wet suite material) to make a sleeve for the new tablet – didn't come with on and with the big screen, worried about getting it banged up.
Found some 2mm (the thinnest they sell) in a shocking hot pink on the remnant rack. After a little sewing, here is the end result: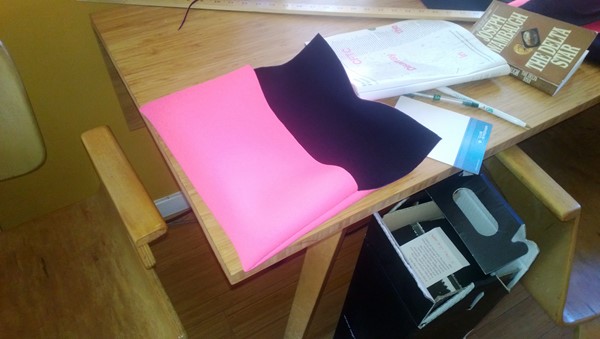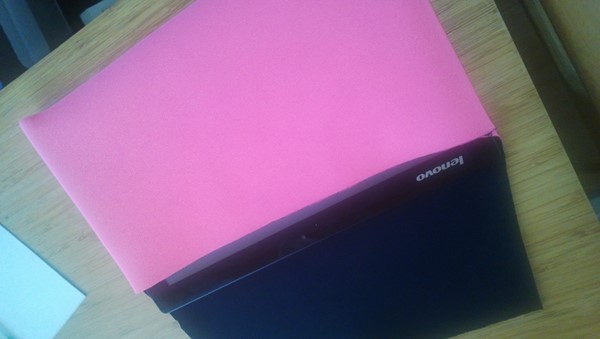 Swung by Fix Auto Collision to schedule the fender work (finally) and was most amused to see Jeff's Lotus Elise also there getting fixed. Mine goes in on Monday and his will probably still be there since they hadn't started on the work to fix the SUV that backed over the hood.
But, as for sunny days in Seattle and getting back home, this: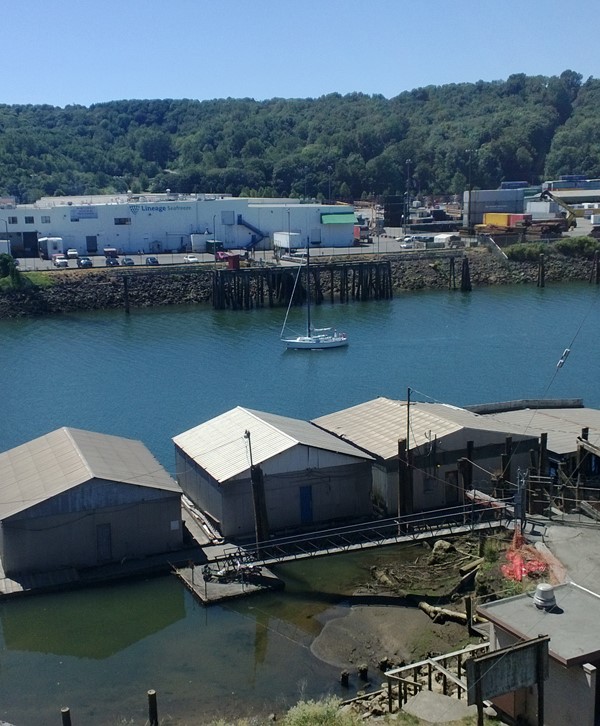 Can cause this: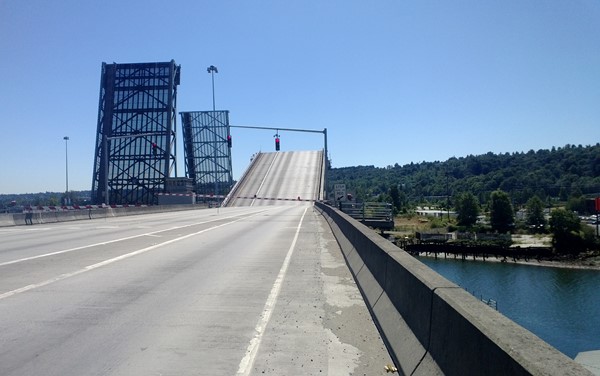 Which causes this: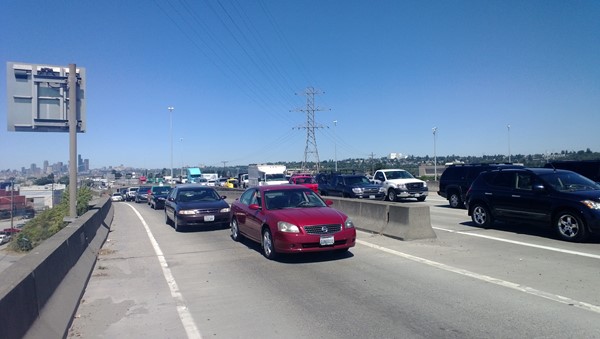 Two more cars and I would have made it. I'm the third back on the left hand side. At least the top is down.
An early light dinner as it's off to the shop for a private event – Events and Adventures (a singles activity club) is having a wine tasting with 20 expected and 13 or so showing up. Twenty is really a lot for the shop when you add the event coordinator (Curtis) and Jim and I. Good sales day considering it was a paid tasting, and they bought a bunch of wine. Think we should add this service to the website – we already donate a couple of these to charities each year.
Was home a little before ten.
More sun tomorrow is the prediction.
[206.6]