It was a day of errands and puttering around the house cleaning, fixing, printing, binding, and a first step at the garage cleaning and organization – still not able to get the car in the garage, maybe someday.
Here are the binders for the next four trips: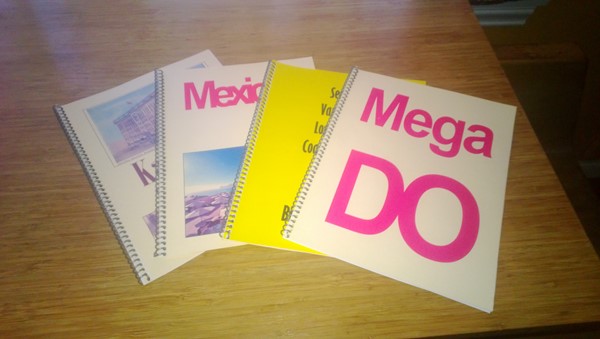 Kansas City, Mexico, the Birthday Cruise, and the MegaDo – not done would be Boston, Honk Hong, and New Orleans.
By 7 I was at the condo of one of our customers for wine and nibbles – I brought home made short bread cookies (which were a hit). As the sun starting to go down, this was the view from her porch: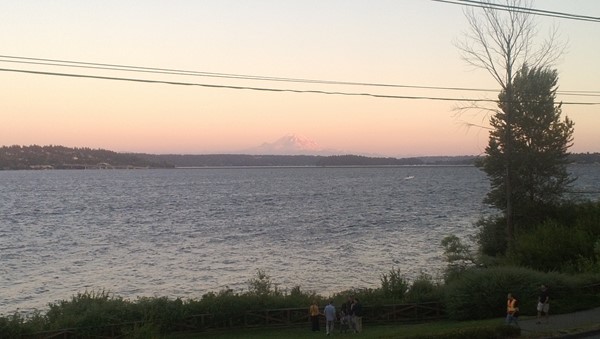 Yes, that would be Mount Rainier in the sunset smog.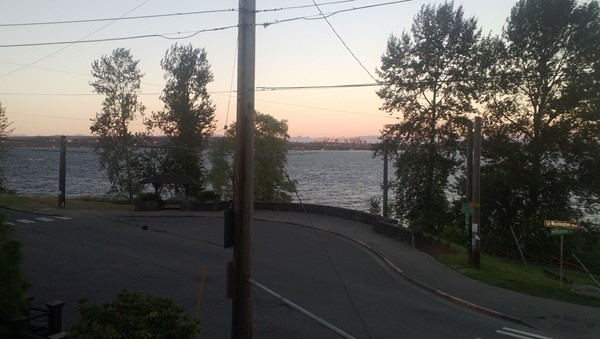 And the turnaround for Number 2 Metro Line.
Home and settled in at half past nine.
[208.0]