Up at 7:30 – which is early for me, but probably not for the rest of you. Car needs to be in the shop at 9am.
And it was – as was Jeff's Lotus as seen below: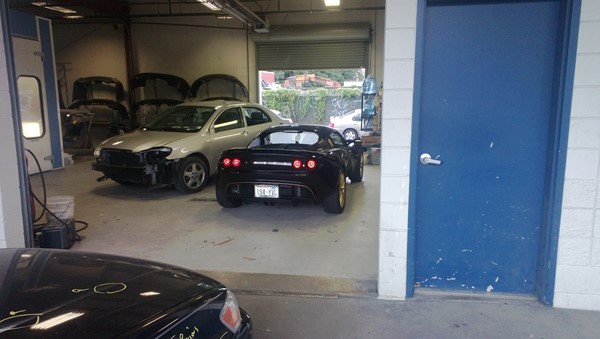 Dropped the car off, then walked the six blocks or so and caught the number 60 back home. Easy, pezzy – much easier than the shop I used the last time in West Seattle.
And even though it's not until September I bottled up some bourbon in wine bottles for the cruise.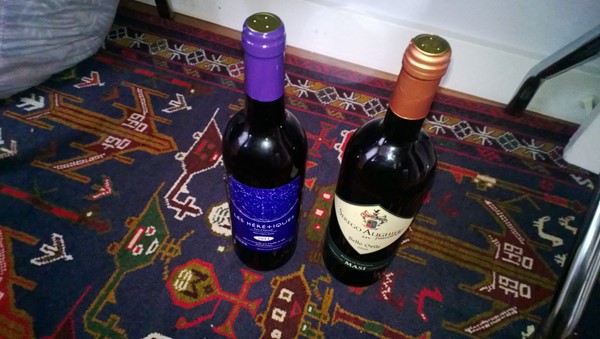 Had a nice steak dinner before the Dutch couch surfer showed up at 10:30.
We'll see how THAT goes.
[207.0]