As I often do with guests I give them the "loop tour" – down to Tacoma, across the Tacoma Narrows Bridge to Bremerton then catch the ferry to downtown.
Some pictures: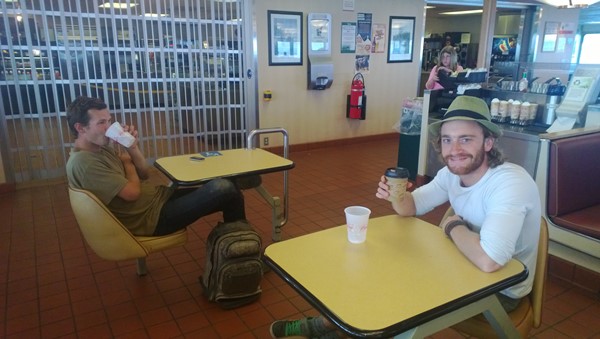 Dutch Tim on the right. A birthday boy who bought him a beer on the left.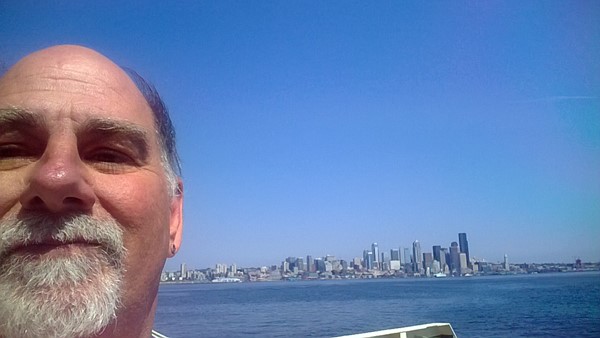 Uncle Markie on the car deck.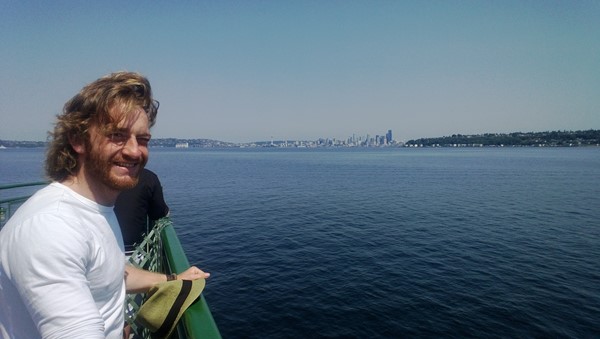 Dutch Tim on the upper deck.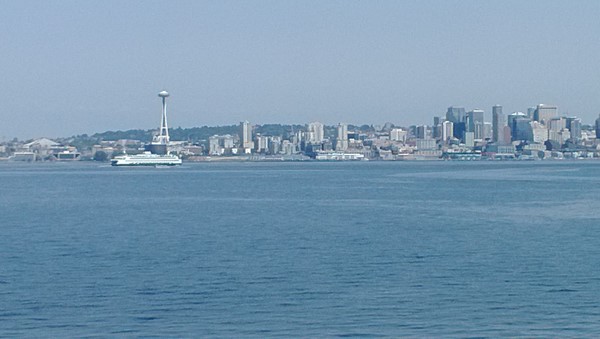 And a wonderful view of the city. Nice way to spend a couple of hours. Dropped off the Couch Surfer at the Space Needle for some tourism – he opted for the 2-visit day/night ticket.
Another steak for dinner. He finally made it home a little before the 11 o'clock news.
[204.2]