Why, you might ask? So that I can get this into the office and out of the garage, and start getting some use out of it: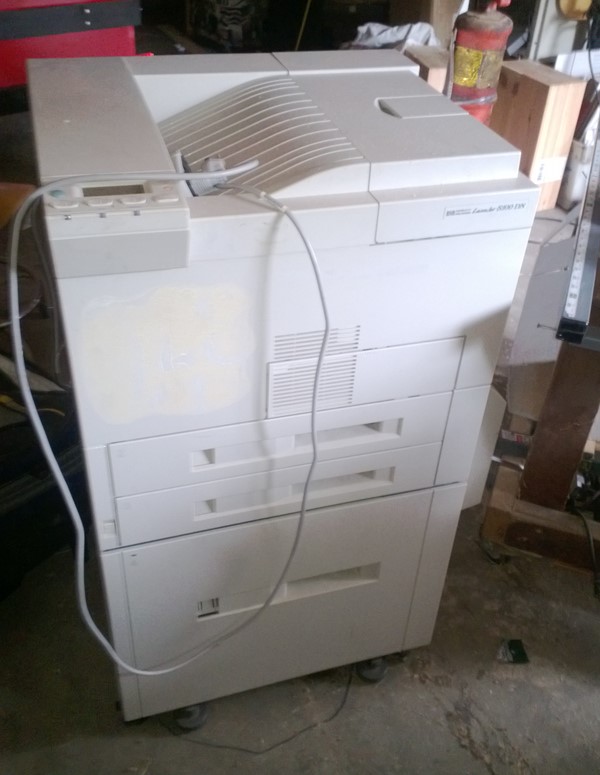 Yes, that is one HONKIN' big printer. It will do 32 pages a minute letter size, and duplexes up to 11×17 paper (specs here).
To make room for the beast I had to consolidate some things in the office, like mothballing my last Windows XP machine (will give to a good home), a bizarre monitor/Windows CD tablet (hopefully Damon will want – don't tell Swanda) and cleaning up a bunch of cabling.
The row of printers: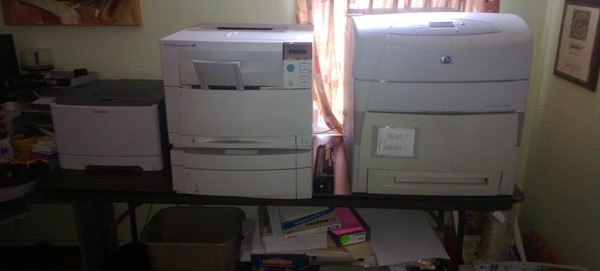 Lexmark 8 ½ x 11 Color Letter Duplexing printer on the left, in the middle the HP4550 8 ½ x 11 Color Letter Duplexing that belongs to the Cascadia Radical Faerie Resource and the HP8500 11×17 duplexing color laser printer. No inkjets for this boy.
And all the cables and equipment I pulled: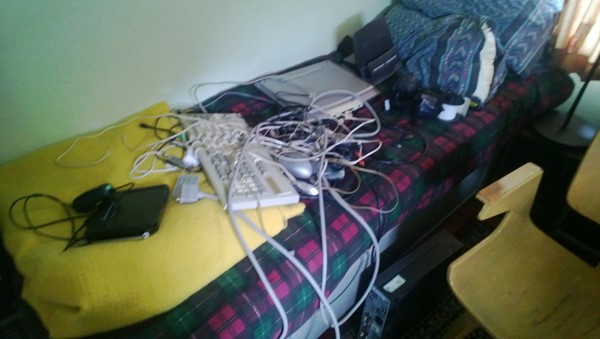 I did get some work done on the garage as well – put this out on the sidewalk and it was gone in 15 minutes: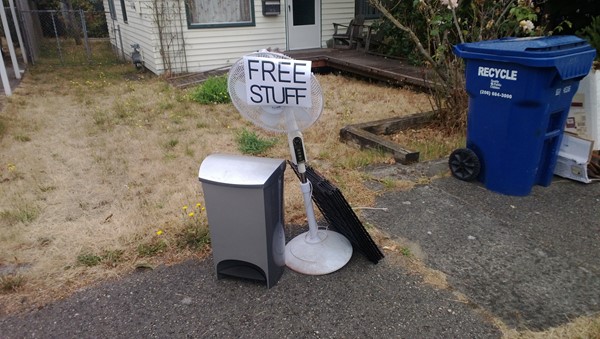 The next stack which was 2 four foot florescent fixtures and extra bulbs took a couple of hours to move.
Hopefully more garage/office work tomorrow.
[208.6]