Nope – garage/office cleaning is on hold until most likely Monday – that work thing.
Good day at the shop – till wise – and July was a great month till wise, up 62% over last year. Yea!
Bliss, Diego and Dustin stopped by the shop for the wine tasting – and an invitation to come to dinner which is good because I didn't have anything thawed.
The flowers on Bliss' rooftop garden: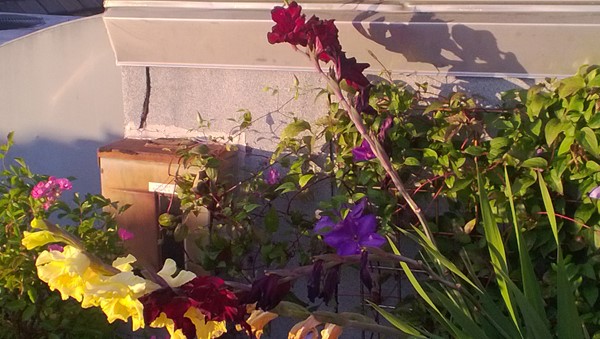 I was trying to snap a picture of the hummingbirds that were hanging out on the 14th floor of an urban condo building.
And Dustin with red wine and Mahi Mahi Picatta: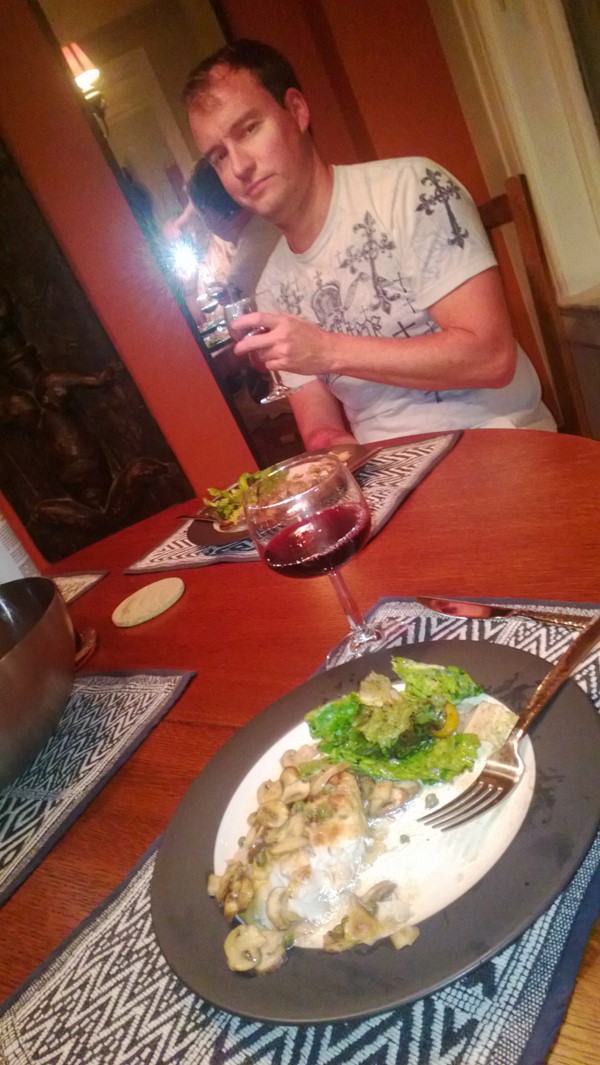 All and all, not a bad day.
[208.0]