If it's Monday it must be time to return to cleaning and organizing, but not until a complete breakfast: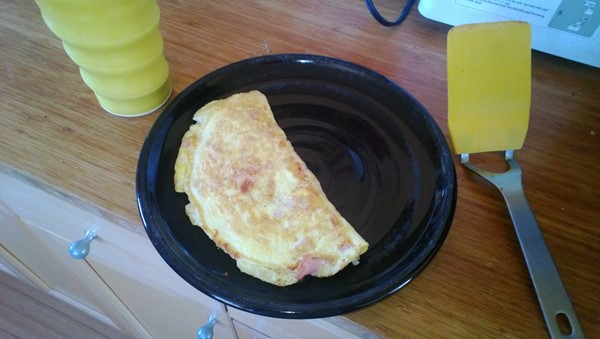 Seriously, my omelets never come out this pretty – they usually look more like scrambled eggs.
One more load to the curb…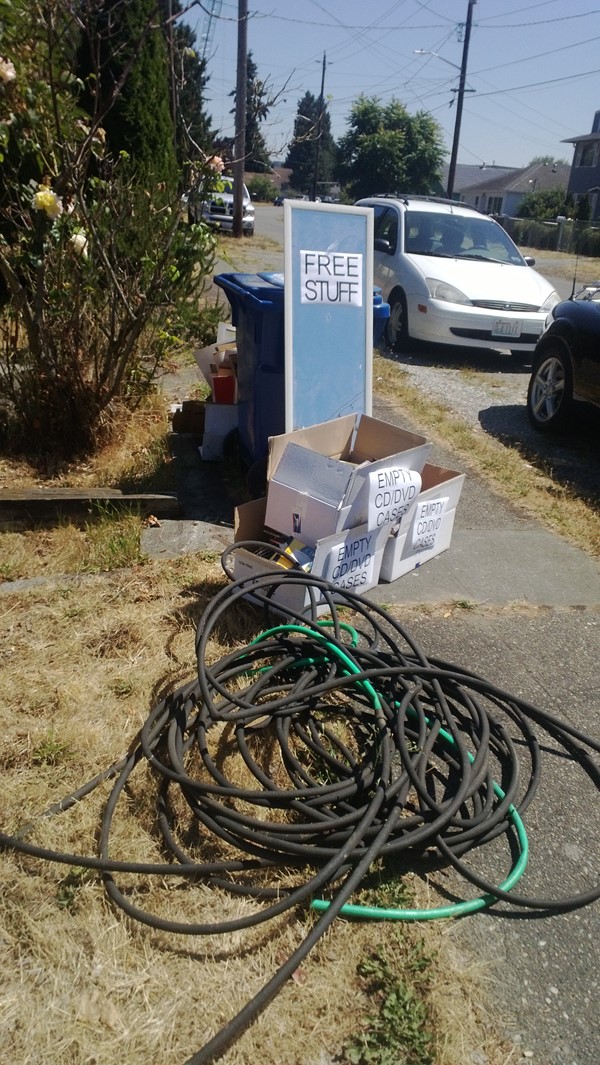 And in two hours all that remained were the soaker hoses.
Boxed up my pasta maker and rubber mats for my brother: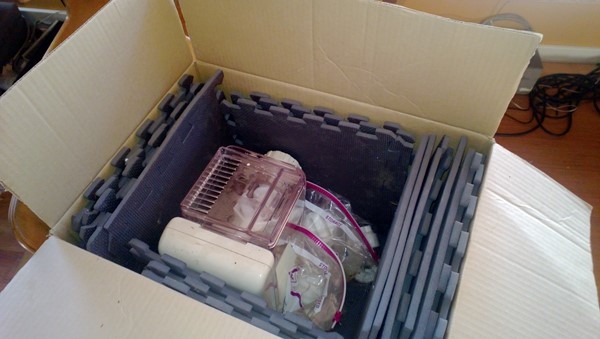 Talk about protective padding for the pasta maker! Wrapped up a book to post tomorrow to friends as a belated wedding present, assembled the base of the hot dog cart which I'm not using, turning it into a side table for the deck: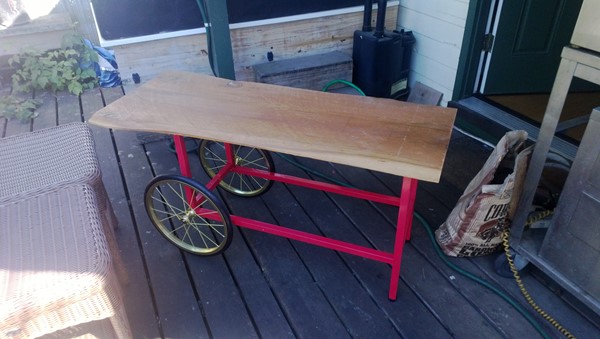 And even had time to cook a meal for Whoretense and myself – a rack of ribs in the convection oven with a side of slaw.
After dinner drink?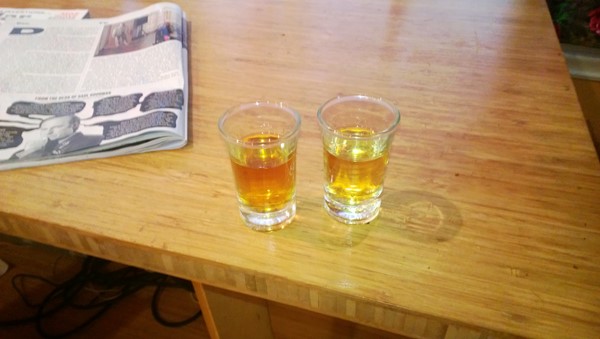 The one on the left is my shine that has been sitting in a cask since the first of January, the one on the right is chip aged. Both tasty.
Off to bed.
[207.6]