Slow for a Saturday at the shop… Dog Days Of Summer? Final number just OK. Let's hope better for tomorrow.
Big event of the day is dinner with Russ and Missy – which means rushing home from work to get the bread going.
On tonight's menu is a pupu platter of smoked salmon, brie and salami, then moving into a meal of shrimp ceviché gazpacho, salad, homemade bread, and main course of BBQ pork on the grill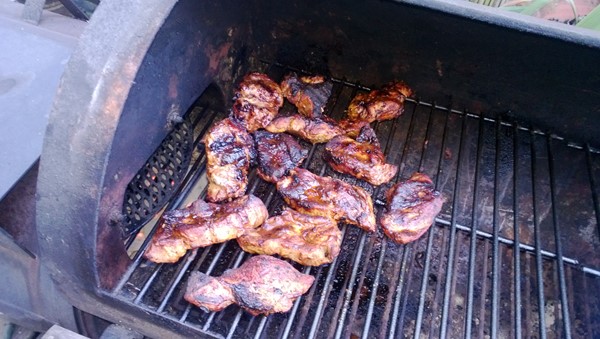 And smoking some Mexican cheese for another evening: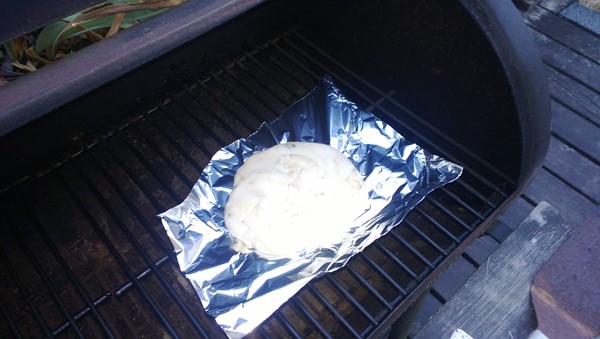 Big evening of chatting away –meaning another late night.
[205.6]