The boys from BC (Hummingbird and Cyndi/BamBam) showed up a day early – and way before I got off work so I had to talk them into how to get into the house in my absence (combo for gate lock, combo for key box by the back door.
Meanwhile back at work it was a pretty good day for a Sunday – helps make up for the lackluster week.
Rushed home (again) to start work on the bread. Tonight's menu is the bread, a big salad, and a bacon-wrapped pork loin – after the remains of last night's pupu platter.
One additional guest showed up – Mountainé, formerly of Asheville, NC, now of Short Mountain, TN spitting distance from the faerie sanctuary. He's headed to the coast on Tuesday and is planning on borrowing my station wagon for the trip.
Today's lovely photo – a stunning sunset. Not bad for a camera phone pic: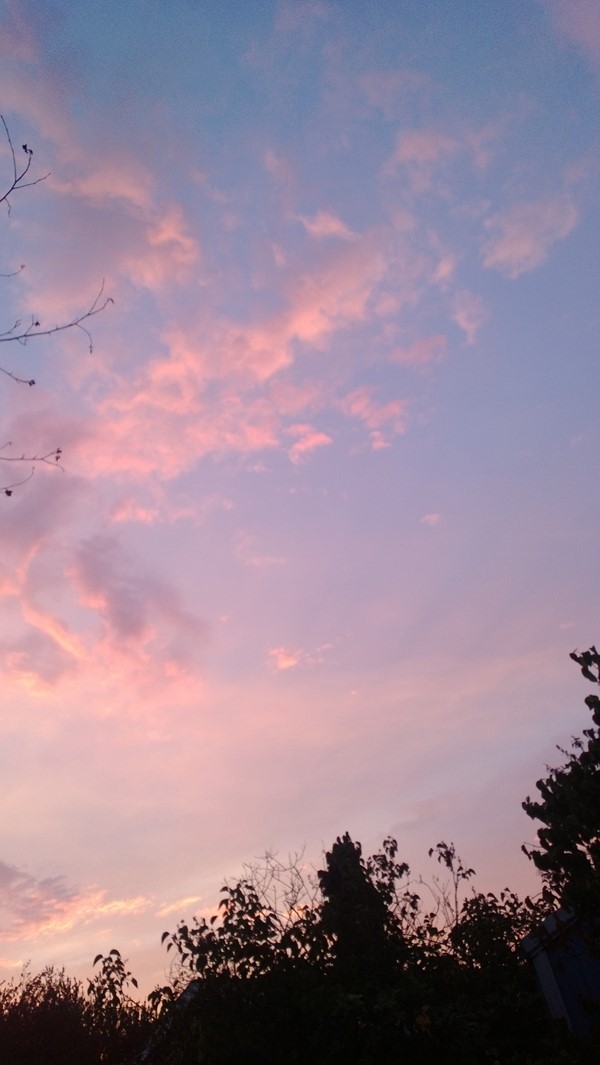 Another late evening – at least this one I get to sleep in!
[205.2]