I saw this when I was at Home Depot for some disposable long-necked lighters for the stove and BBQ. Eco-Container – undoubtedly made in China with steel produced in coal-belching plants, guessing it doesn't make up for using a renewable resource for flooring.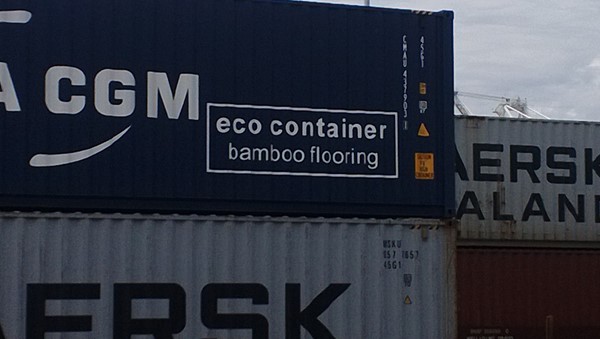 Also swung by to check on the apartment building next to my old house: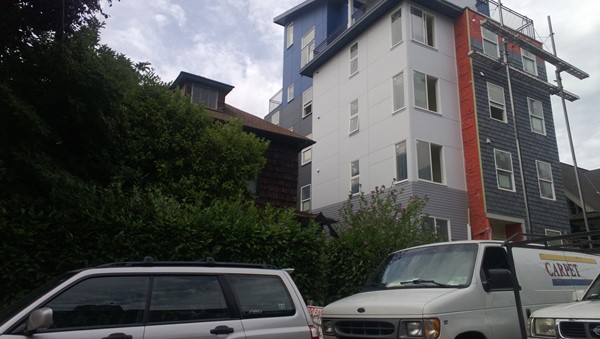 Wow. Close to the lot lines, parking for ONE car in back (or maybe it's the space for the garbage cans). Ouch.
Then it was off to see how the bridge is coming along…
Getting closer – still looking at Spring 2014 for opening (delayed from Fall 2013).
A quiet evening around the house… eating leftovers out of the fridge on top of a green salad.
[204.2]